Collaboration is within our DNA
Ecosystem is Jago's power, making you more jago in managing money & achieving dreams.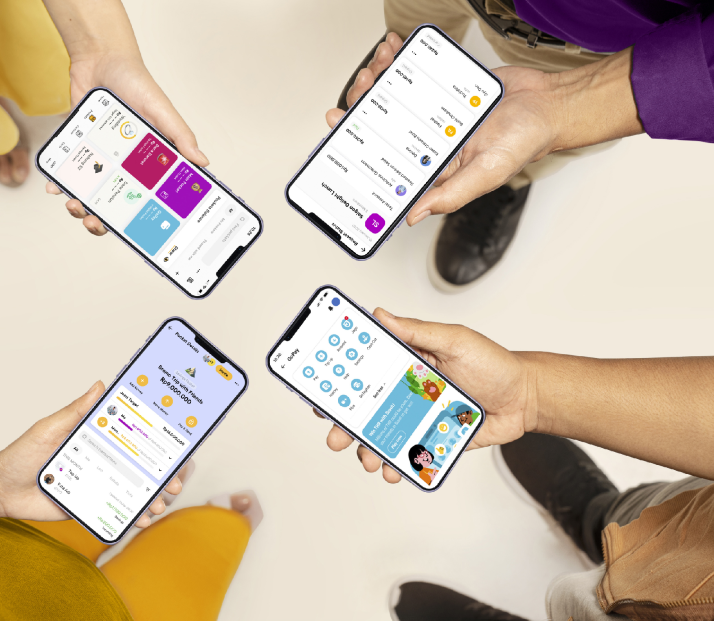 GOPAY
Together with Jago support you to manage your daily expenses
Learn more
Enjoy FREE top up your GoPay directly from Jago without admin fee!!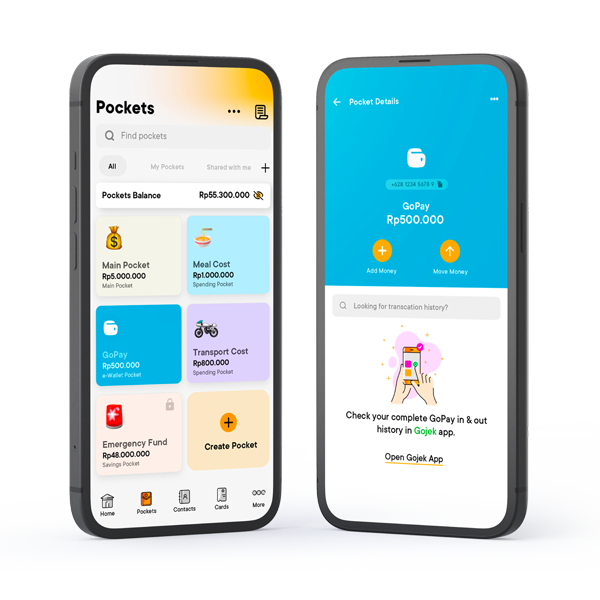 It easier to manage your daily expenses with GoPay & Jago! You can create & choose any Jago Pockets to pay Gojek's services. No top up required and seamless transaction.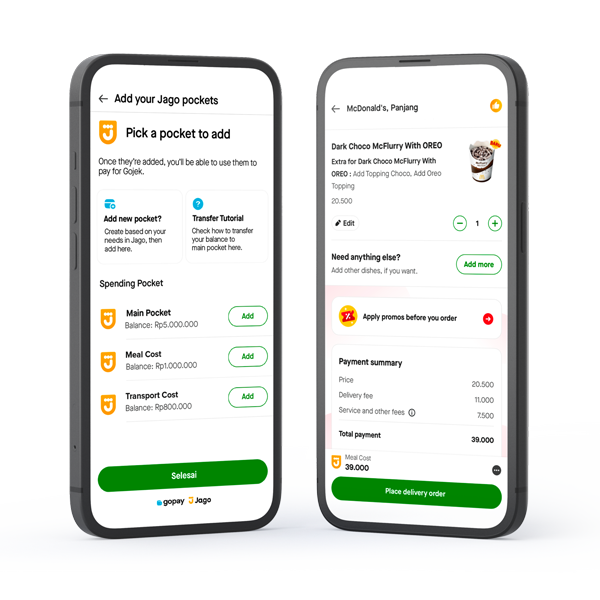 Now you can pay QRIS via GoPay and choose Jago as payment method. You can choose any linked Jago Pocket that you want, and say bye-bye to overspend.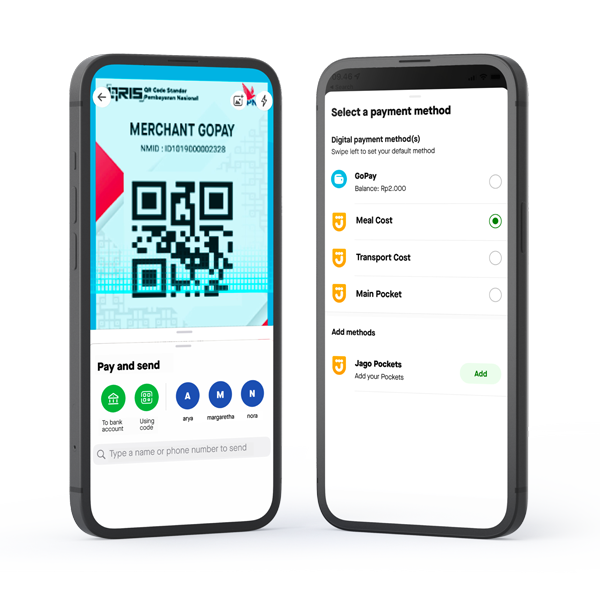 BIBIT
Together with Jago support you saving in mutual funds
Learn more
Buying mutual funds on Bibit using Jago as a payment method incurs no top-up fees! Top up mutual funds up to Rp1,000,000,000.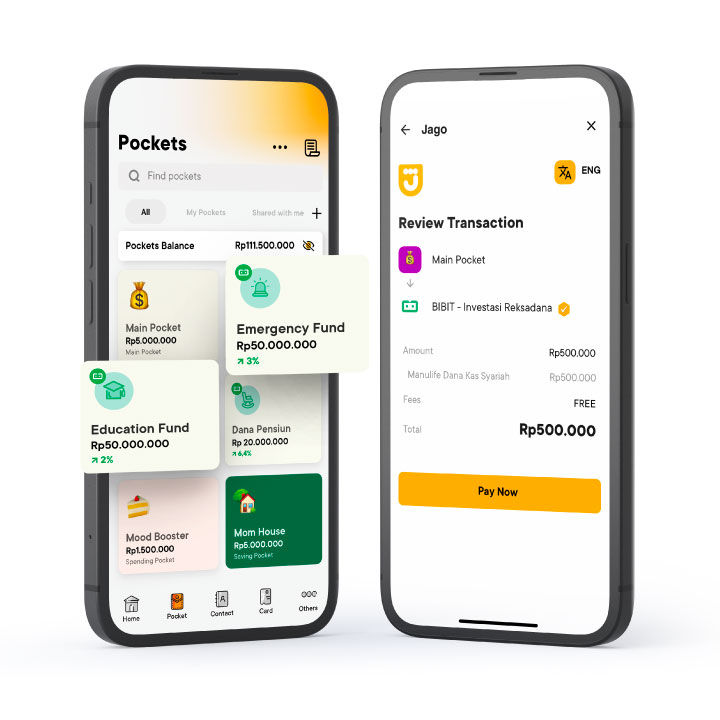 Saving in mutual funds is available automatically on a daily, weekly, or monthly basis. The amount will be automatically debited from your Jago Pocket!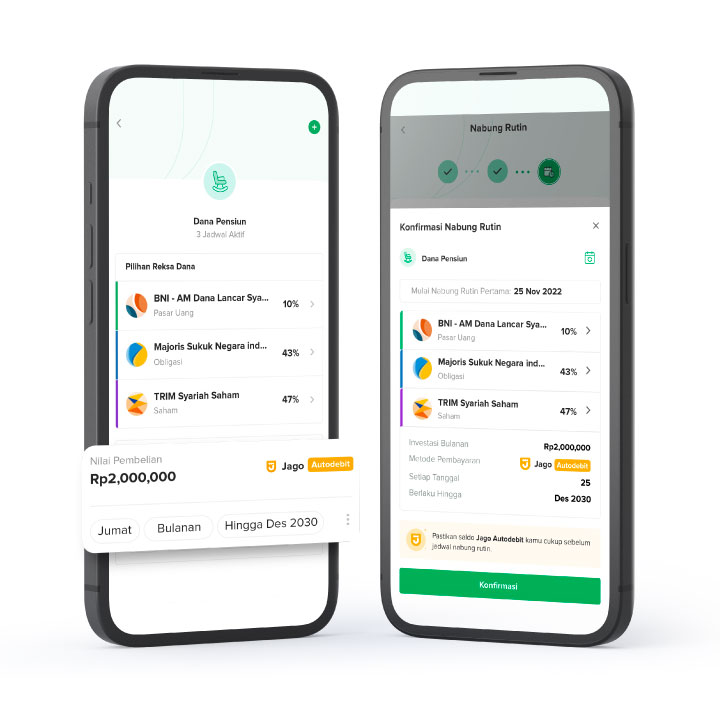 In case of emergency or any condition, you can disburse mutual funds on Bibit directly to your Jago Pocket in a split seconds!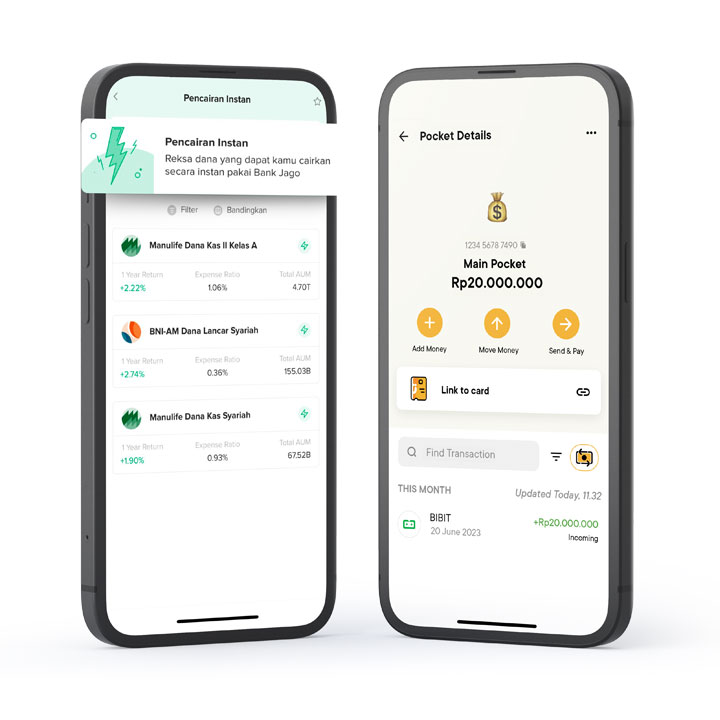 Stockbit
Together with Jago support you to register RDN in a few hours
Learn more
In an hour, your Jago RDN on Stockbit app is ready! Anywhere and anytime.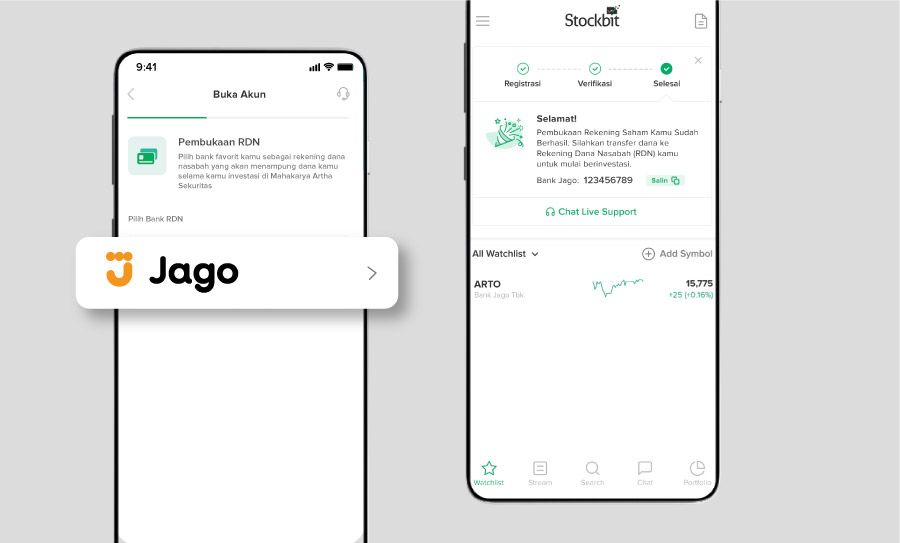 With only Rp0,- you can create Jago RDN right away!
Top-up RDN balance in a seamless way.
Get a 2% p.a. interest for funds topped up to your RDN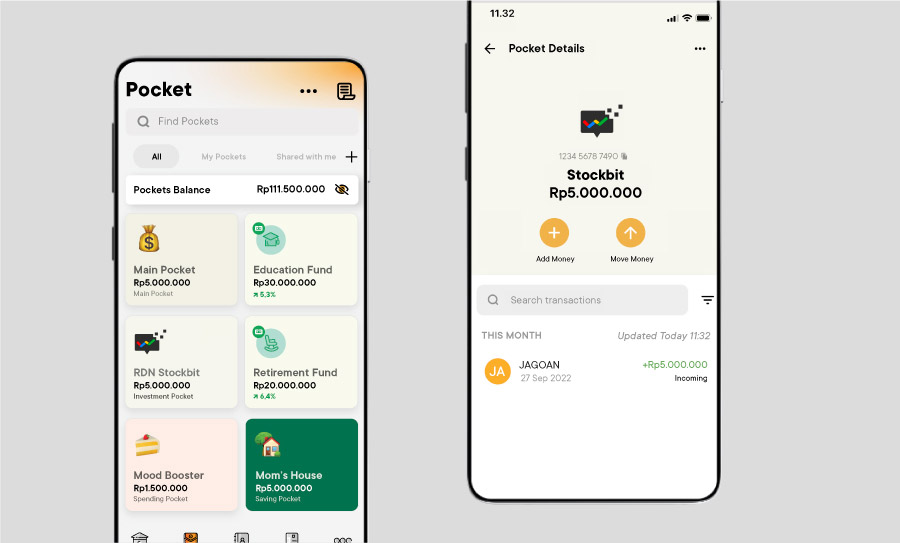 KREDIT PINTAR
Together with Jago support you to makes loan disbursement easier & loan repayment on schedule
Learn more
Now you can pay loan repayment directly from Kredit Pintar app if it's connected to your Jago account.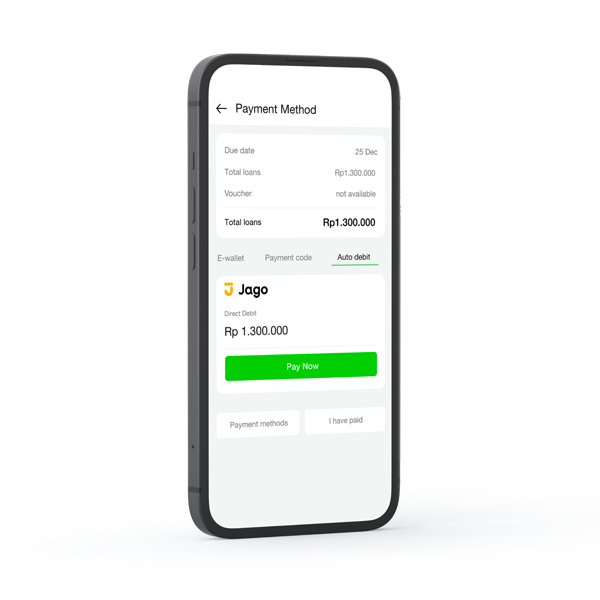 GoBiz
Together with Jago, we excel in maximizing profits.
Learn more
The Benefits of Using Jago Pocket
Manage your savings and payments with Jago Pocket! You can create up to 40 pockets and tailor them to suit your business needs. Budgeting has never been simpler!
Selling in multiple online marketplaces? No worries!
Use Jago Pocket, easily separate income from different sources without hassle!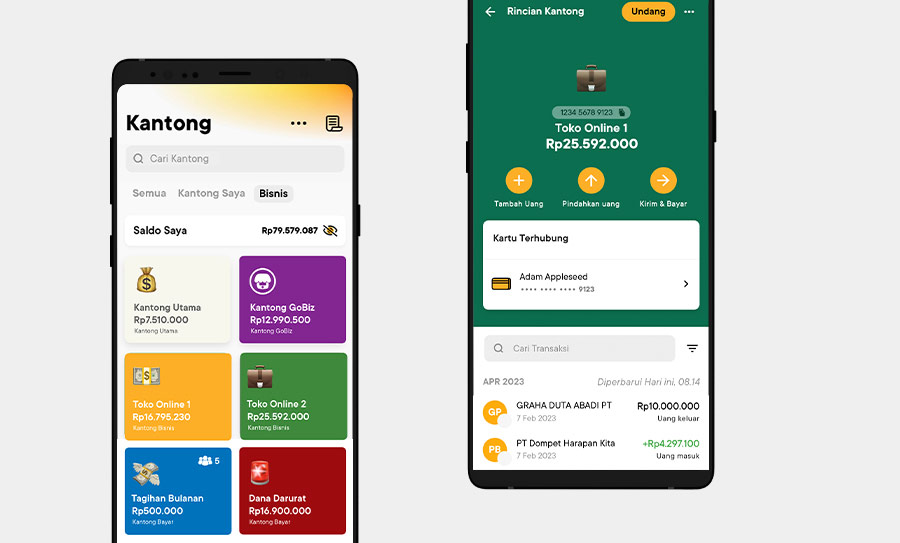 Automatic same day payout
Enjoy the same-day payout of your daily sales every 4 am and 4 pm
Straight to Gold Jagoan
GoBiz Pockets users get a monthly free 100x transfers and 5x cash withdrawals.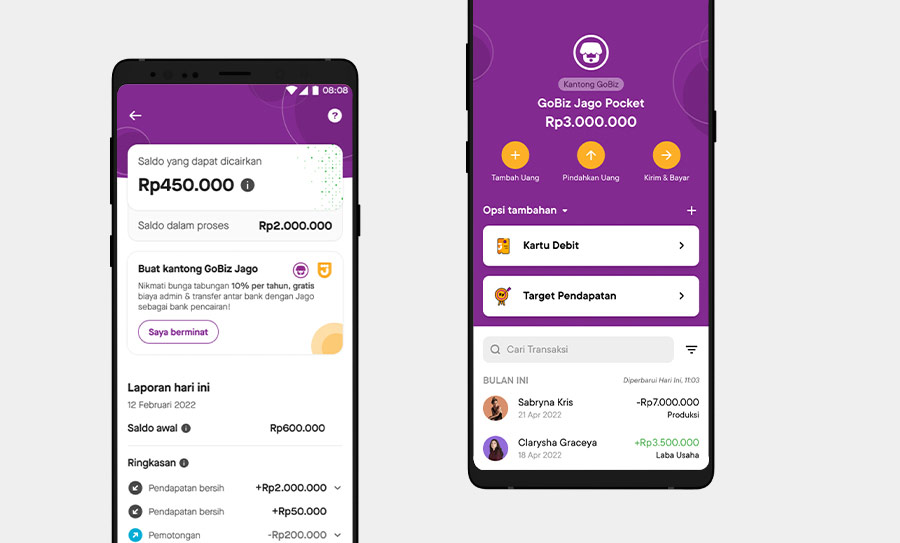 Partnership Business
Bank Jago collaborates with various partners to provide lending. We believe that collaboration is the best way to get you one step closer to your dreams.