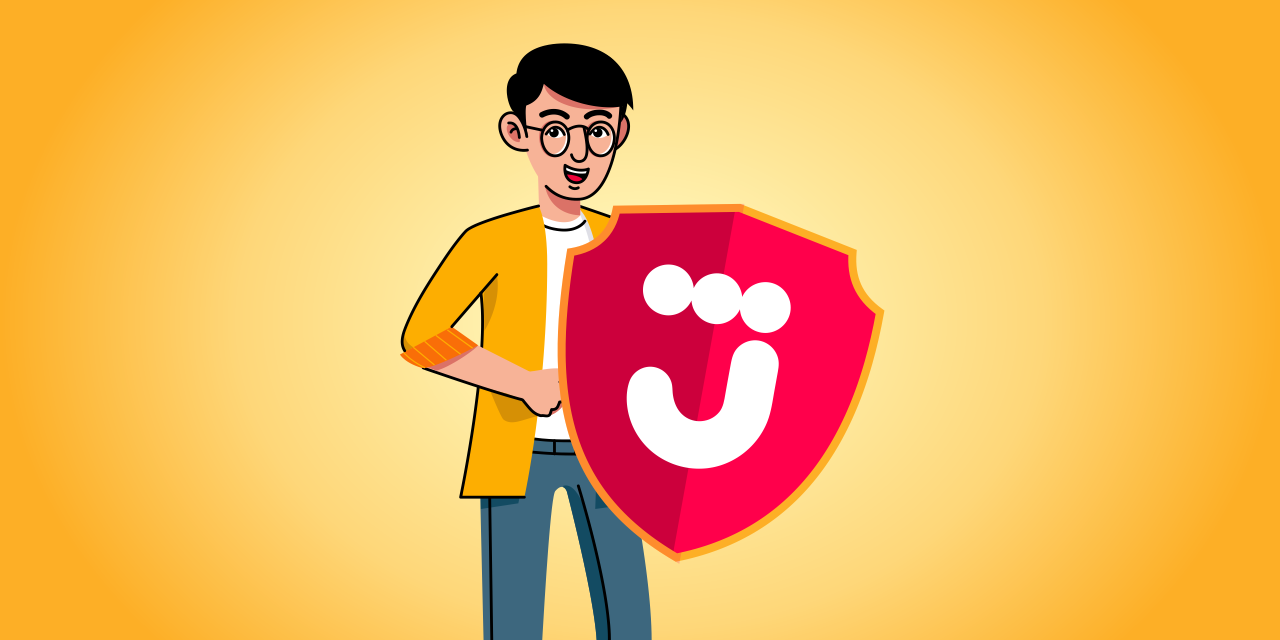 Online transactions are no longer foreign in this day and age. Buying anything (and everything) online is easier, just choose what you want and then pay. During the pandemic, leaving the security and comfort of your home requires a lot more consideration. When it comes to online transactions, there is the ease of transferring money online, no need to go to an ATM or a branch.
Unfortunately, the ease of online transactions is often being taken advantage of by people with malicious intentions. Fraudsters are clever and resourceful, making us worry constantly.
So, those of you who like to shop and transact online, don't be a victim of these cybercriminals. Continue reading to find out how to conduct secure online transactions. Jagoan needs to remain vigilant.
Tips for Secure Online Transactions for Peace of Mind
Avoid heartbreak and disappointment, whilst keeping your data safe, by following these preventive measures. Pay attention, Jagoan!
Avoid accessing wifi in public places
To attract more customers, generally restaurants, cafes and malls like to provide free wifi. Anything free is interesting, but when it comes to wifi, you need to be extra careful. Free wifi is not necessarily secure for your personal transactions. Always opt to conduct your transactions at home, where your wifi access is more limited. Security, more guaranteed.
Don't forget to activate notifications
Don't you like it better when you get reminders? That's what your notifications will do for you. If you make an online transaction via an application, just activate the notification.

If you are using online banking, notifications are usually sent via email or SMS. Don't block them. They help notify you on recent transactions. If it was not your transaction, you can report immediately.
Set up a PIN and authentication features
PIN and authentication features are needed for secure online transactions. Set a PIN and authentication features such as biometrics, not only for the applications you use, but also on your phone so that not just anyone can peek at the contents of your phone.
OTP is yours and yours alone
No less important is OTP, which stands for One-Time Password. You usually receive this OTP in the form of an SMS or message on Whatsapp when you first register for an account. But there are also applications or sites that require you to enter an OTP every time you want to log in.

If you suddenly get an OTP even though you don't feel like making a transaction or logging into a site, beware! That's a sign of piracy. Don't spread this OTP to other people, whoever it is, Jagoan.
Want Something Secure? Online Transactions Only in the Jago Application
We all seek security and comfort, and repel any notion of fear or discomfort. To ensure that you are secure in your banking activities, check out the Jago application.
The Jago app is equipped with two-factor authentication. So in addition to the PIN, if you want, you can click the option for biometrics in the form of fingerprints or facial recognition. Interestingly, you have the privilege of setting your own limit on transactions that require two-factor authentication. So, unwanted transactions will not happen.
Furthermore, you can register any device that you use to access your Jago account. These approaches will help to limit fraudulent activities.
Then, there are also notification settings, which you can set according to your needs. To be most secure, all notifications related to transactions in the Jago application need to be activated. If someone tries to login to your account but fails, you'll also get a notification.
Jago cares about you and we implement it through a robust data encryption system. We commit to protecting your data.
Oh yes, besides being secure, the Jago application will make you a real Jagoan. Whatever the transaction is, Jago can help. If you want to top-up your e-wallet, you can do so with Jago. You want to transfer to another bank account but don't want to incur a transfer fee, you can also do it with Jago. What's more? You want to surprise your loved ones with a giveaway and a greeting card, Jago can make it happen. You want to save money with friends to go out to eat later, Jago helps you collect the money.
Download the Jago application now so you can prove it!