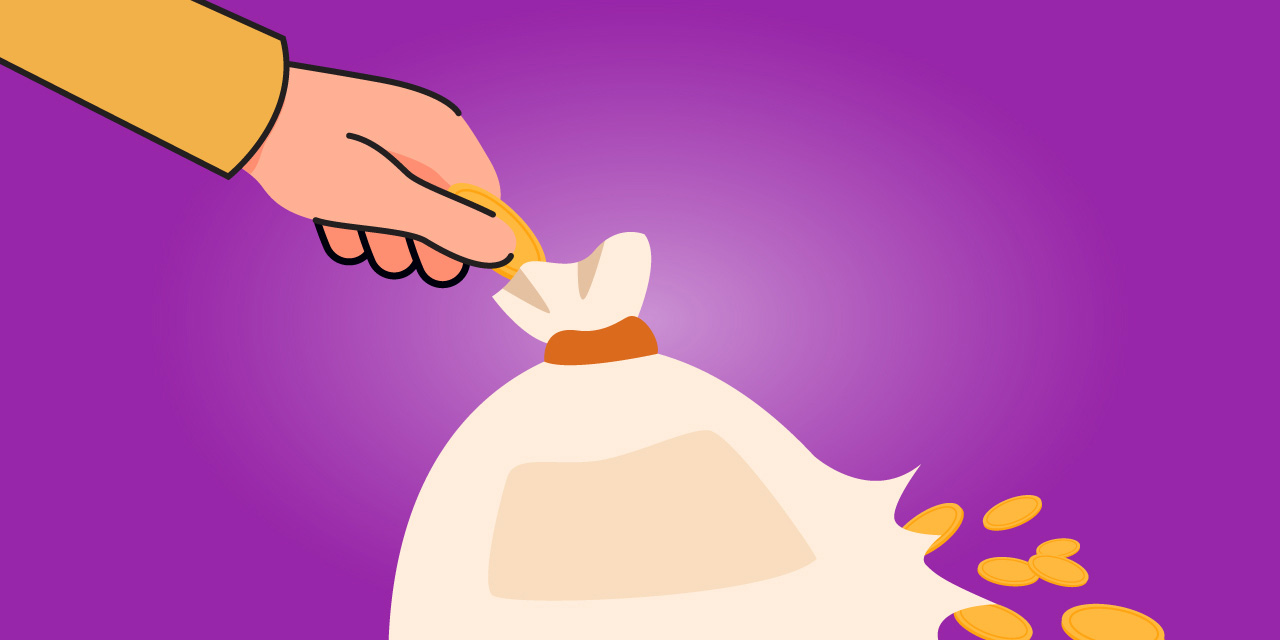 Jagoans, you must have frequently heard of various scam cases happening. The types are increasingly diverse, such as fraudulent cases of buying and selling bank accounts, investment scams and umrah and hajj scams. In this article, Jago wants to talk about investment scams, because many have become victims.
So that you don't become the next victim, let's take a look at the characteristics of investment scams.
Characteristics of Investment Scams and Smart Ways to Avoid Them
1. The lure of too high interest rate or return
This is the first characteristic. The victims of investment scams are lulled into the lure that is too tempting, such as a very high interest rate.
You should be suspicious when you hear the offer. Your gut can feel it when something is too good to be true. You can first find out the deposit interest range by Indonesia Deposit Insurance Corporation (LPS), as well as the reference interest rate by Bank Indonesia before saying yes.
2. They promise you various rewards and quick schemes to get you rich
In addition to the allure of high interest rates, there are also those who offer various fantastic rewards, such as cars and houses, if you participate in this fraudulent investment.
Some other scammers promise an opportunity to get rich quick, especially if the amount invested is higher. One thing you need to remember, getting rich generally requires hard work, consistency and time.
If there are investment companies that offer lavish prizes and promise a get-rich-quick opportunity, of course you should beware. You can check whether this investment company has a valid investment permit and business license. In addition,the OJK regularly issues a list of companies that offer investment scams.
3. There is an investment under the guise of multi-level marketing
Fraudulent investment practices may also trap you under the guise of direct selling or multi-level marketing.
In order not to fall into bogus investment practices under the guise of multi-level marketing, you need to know some of the characteristics of a legal multi-level marketing company.
Legal multi-level marketing companies have products to sell (the products are clear), offer active bonuses obtained from product sales, provide mentoring and training for members with the aim of improving the quality and quantity of human resources, have the appropriate permits, and so on.
4. You are invited to join a suspicious group chat
The last characteristic regarding investment scams is an invitation to join a group chat so that you can invest money and get amazing rewards. They also ask for the money to be transferred immediately, so that you can enjoy the reward quickly.
Fraud that uses group chat can happen to anyone because the majority of people already have instant messaging applications such as WhatsApp, Telegram and Facebook Messenger.
Fraudsters will also try to impress you with proof of transactions. Don't be fooled, because nowadays it's quite easy to fake photos.
So, if you get invited to join a group chat related to investment, just leave right away. Or, you can restrict invites from unknown groups.
There are some additional tips for all of you:
Find out if there are other authorized investment companies that offer similar lucrative products
You can request a written copy of the company's business plan
Always remember that if the benefits offered are getting bigger, then the risks of loss are also bigger
Secure Investment with Locked Pocket via the Jago Application
Jagoan, so you don't become a victim of investment fraud, you can choose a safe investment through Locked Pocket, one of Bank Jago's most innovative features.
The Locked Pocket can be found after you download the Jago application. The purpose of the Locked Pocket is actually not only as a safe investment place.
You can also enjoy flexible and practical investments. Flexible because the investment works with a minimum deposit of Rp 100 thousand. And, the locking duration is as short as 14 days. Try to compare it with time deposits where the minimum deposit limit is quite high and the locking limit is quite long. The Locked Pocket is also practical because you can top up at any time and the interest, which is up to 4% p.a. (following the interest rate guaranteed by the LPS), will adjust automatically.
Sekarang saatnya mengunci Kantong. Karena tujuan nabung di Kantong Terkunci ini untuk masa depan, sebaiknya kamu kunci yang lama supaya nggak mudah tergoda buat dipakai untuk hal lain.
You can start setting aside money to be put into a Locked Pocket. If there is extra money, you can also put it directly into the Locked Pocket, because the bigger the money and the longer it is locked, the higher the interest you can enjoy.