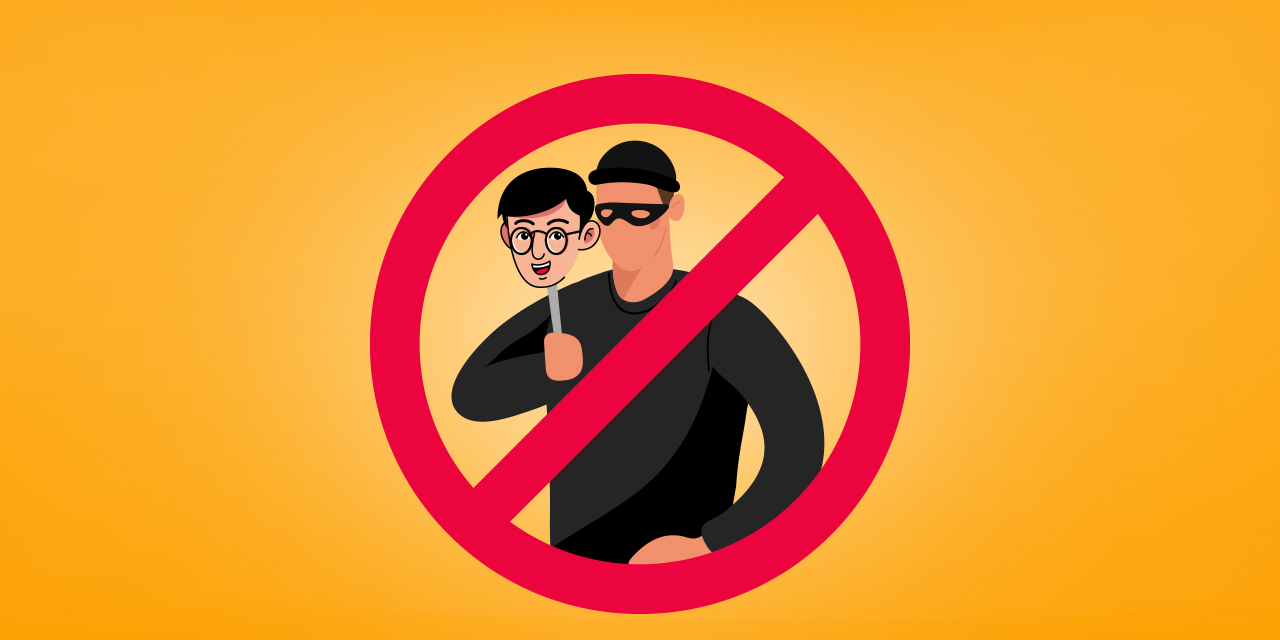 Those with bad intentions, such as fraudsters, have a lot of tricks. There have been more and more types of scams lately. Cases of scams continue to take place everywhere. Recently, Jago received reports of various types of scams related to and/or in the name of Jago. Beware, always stay vigilant and take heed of scams that often occur.
Scams Related to and/or in the Name of Jago
1. They offer you money so they can create a Jago account using your name
Most people will certainly avoid sharing their personal data offering to create a Jago account on their behalf. However, when an incentive is put on the table, some people may even be tempted to say yes.
Prior to accepting any offer and giving in to temptations, pause and think about the impact of giving such permission. Creating an account requires personal data. If your personal data falls into the hands of irresponsible people, they can use it for unsavory purposes.
These scammers will use your personal data to commit fraud or even other types of crimes elsewhere. Tracking and investigation will lead to you. When this happens, the loss you suffer is incomparable to the amount of money received.
2. They share good news that you won a prize
Jago often has exciting promos, such as cashback and Jago Rame Rame. However, what you need to remember is that if you get cashback or other prizes from Jago, you will definitely be contacted by one of Jago's official accounts.
Here are all Jago's official accounts (with a blue check mark badge for social media accounts and a green check mark badge for WhatsApp account):
Website: https://www.jago.com/
Email:

[email protected]

Hotline: 1500-746 and +622130000746
WhatsApp: 0819-247-7490
Twitter: @tanyajago and @jadijago
Instagram: @tanyajago and @jadijago
Facebook: @tanyajago
If the person contacting you is not from one of Jago's official accounts, don't believe it. Be vigilant, and report any suspicious activities to Jago.
3. They inform you to renew your Jago visa debit card
For those who have Jago visa debit cards, fraudsters will try to trick you by telling you that your card will be blocked soon.
So, in order not to be blocked, you are asked to provide personal data and card-related information such as the card number and name listed on the card. Don't panic and fall into their trap. Jago will never ask for your personal information.
4. They offer you loan
Scammers will contact you and tell you that you are one of the customers who have been selected to get a loan from Bank Jago.
If you are in need of a loan, you can immediately believe what the scammers told you. These scammers will usually ask you to fill in some personal data through a website link that looks similar to Jago's website. Do not click on suspicious links or submit your data via those links!
How Scammers Do Their Tricks
What was discussed above is the types of scams commonly used by fraudsters. Now, Jago wants to discuss how the fraudsters ensnare their victims in the name of Jago.
You may be called, emailed, contacted via WhatsApp or through social media. If Jago needs to contact you, Jago will do it through Jago's official accounts. So, you need to make sure first whether those who contact you are from Jago's official accounts.
The above-mentioned scam cases are only some that Jago often encounters. It is possible that there are other types of scams and that the types will multiply in the future. Make sure that you check the account name or number and whether there is a blue or green check mark badge.
So, you must always be vigilant and never let your guard down. Jago never asks for your data, such as PIN and OTP. If you find a scam case similar to the ones described above, you can directly contact one of Jago's official accounts to report it.
For those of you who read this article but don't have the Jago application yet, you can download it immediately to enjoy the various benefits of having a Jago account.