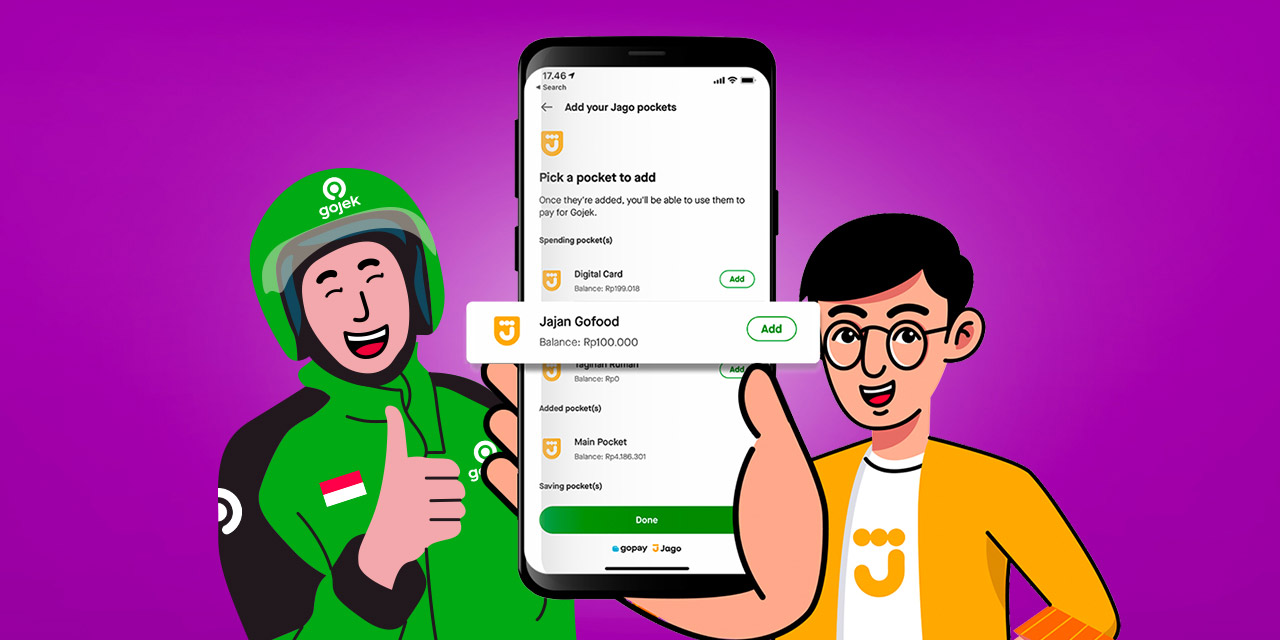 Those of you who are culinary lovers must be familiar with GoFood. You may even have used GoFood a lot to satisfy your indulgence. GoFood is indeed a culinary lovers' favorite because various types of food, both local and international, are available. Ordering on GoFood has become an inseparable part of everyday life.
Buying food or drinks on GoFood is the right treatment. But, if it gets out of control, you could be broke at the end of the month. This is what worries most people. But, there is good news for you. Now, you can order as much as you like on GoFood without being extravagant. Keep reading.
Order on GoFood as Much as You Want without Spending Uncontrollably via Jago on Gojek
Jago has collaborated with Gojek to make life easier and more comfortable. When you have the Jago application and have created a Jago account, you can directly connect your Jago Pocket with Gojek.
The Jago Pocket is the one that is effective for those of you who want to control spending. You can create 1 special Pocket for your GoFood needs in the Jago application, so it's easy when tracking your spending.
After the Pocket is created, you can enter the budget you want. But be wise, Jagoan. Think about other needs that are more important than self indulgence.
You can set whatever budget you want. The key to not spending uncontrollably is that after you set your budget, you can't add another budget until payday or until the new month arrives. As long as the budget is still available in the Pocket, you can order as much as you want on GoFood.
The presence of Jago on Gojek also helps you save on smaller expenses such as topping up your GoPay balance. Jago and Gojek free you from GoPay top-up fees forever, no matter how many times you want to top up!
It's very easy to connect Jago Pocket with Gojek. You just need to follow these simple steps:
Open Setting on your Gojek App
Choose Payment Method
Add Jago Pocket
Download Jago and register for a Jago account
Login if you already have Jago account
Choose Jago Pocket
Then, how to pay for orders on GoFood with Jago Pocket? Very easy. Here are the steps:
Order GoFood
Choose Payment Method
Pick your Jago Pocket that has been connected to your Gojek
Or pick another Pocket to be connected
Pay with Jago Pocket
Start ordering on GoFood as much as you want without spending uncontrollably with Jago Pocket as a payment method. Having a Jago account is also free of monthly admin fees. The Jago application can be downloaded here.