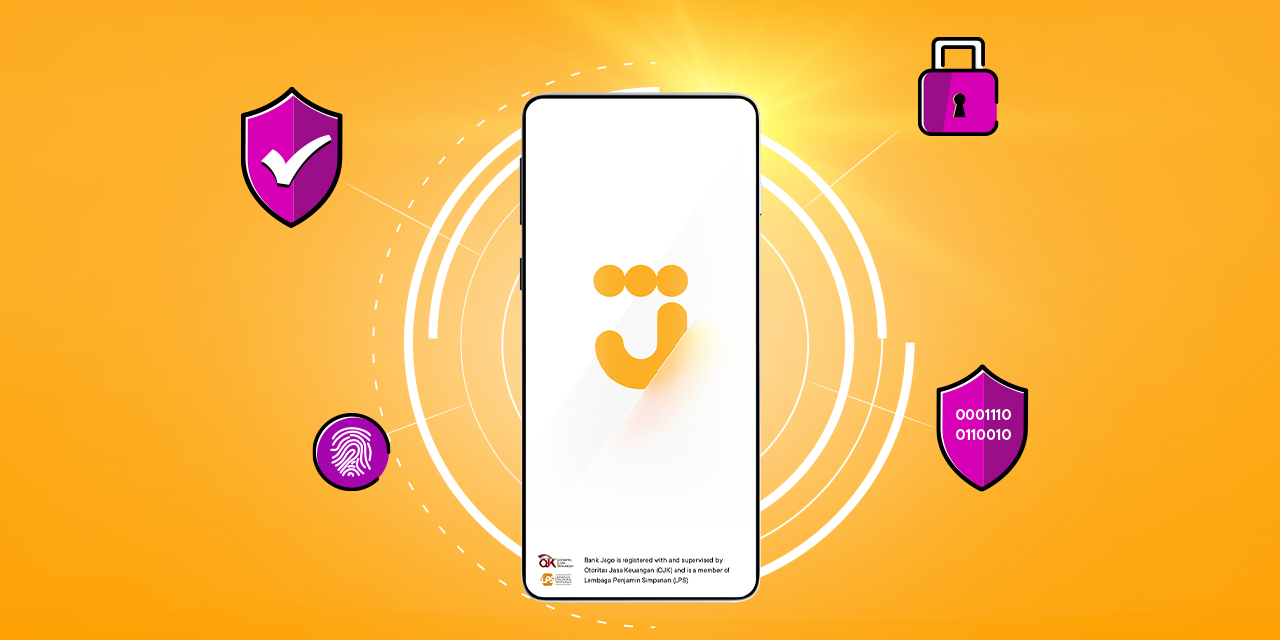 Is it safe? Should I be worried? Those of you who often make online transactions must have asked such questions. You have concerns and that's normal, because you are not 100% sure about the security of online transactions.
Jagoans who are reading this article definitely want to start using the Jago application because there are many benefits. Managing finances and completing transactions are also easy and practical because they can be done from anywhere and anytime.
But, the security issue is something you just can't just get rid of easily. If you start transacting using the Jago application, is the security guaranteed?
The answer is, of course, yes, Jagoan. Jago will protect your every online transaction because Jago has implemented protective measures.
Protective Measures Ensure Security of Online Transactions with Jago
1. Two-factor Authentication
To ensure transaction security and that you are the only person who can access your account, Jago provides two-factor authentication. You can activate this two-factor authentication as soon as you have a Jago account.
You also have the freedom to manage any transactions that require two-factor authentication. To avoid unwanted transactions, you can set a transaction limit and enable two-factor authentication for the transaction limit.
2. Biometric feature
In addition to securing online transactions, authentication using biometrics allows you to access the Jago application more quickly and practically.
By activating the biometric authentication feature to log in to Jago, you don't need to enter a password or PIN again. Everyone's fingerprints are different. So once your fingerprint is recorded by Jago, other people will not be able to use their fingerprint to access the Jago application on your smartphone.
3. Notification setting
Every time there is a transaction completed through the Jago application, Jago will definitely notify you through notifications, including when someone tries to login to your Jago account but fails.
You will also receive a notification after you finish transferring money or making a top-up, for example. You can manage your notification setting according to your needs. You choose which transaction notifications you want. This way, you can stay informed, but at the same time notifications won't be annoying.
4. Linked device registration
Have multiple devices? You can register a device that is connected to your Jago account. Once registered, you can monitor activity on the device. If you detect suspicious activity, you can immediately take quick action to remove the device.
5. Encryption
Your personal data and information are always safe with Jago because Jago has implemented a protective encryption system.
In addition to the protective measures that Jago has provided, you can also help ensure security when conducting online transactions. For example, by always keeping your Jago's PIN and password secret. Likewise your phone's PIN or password.
It's also best if you use a safe wifi network. As much as possible, avoid using wifi in public places such as malls, airports, restaurants and hotels.
So Jagoan, you can now have peace of mind after reading this article. The Jago application can be downloaded here.