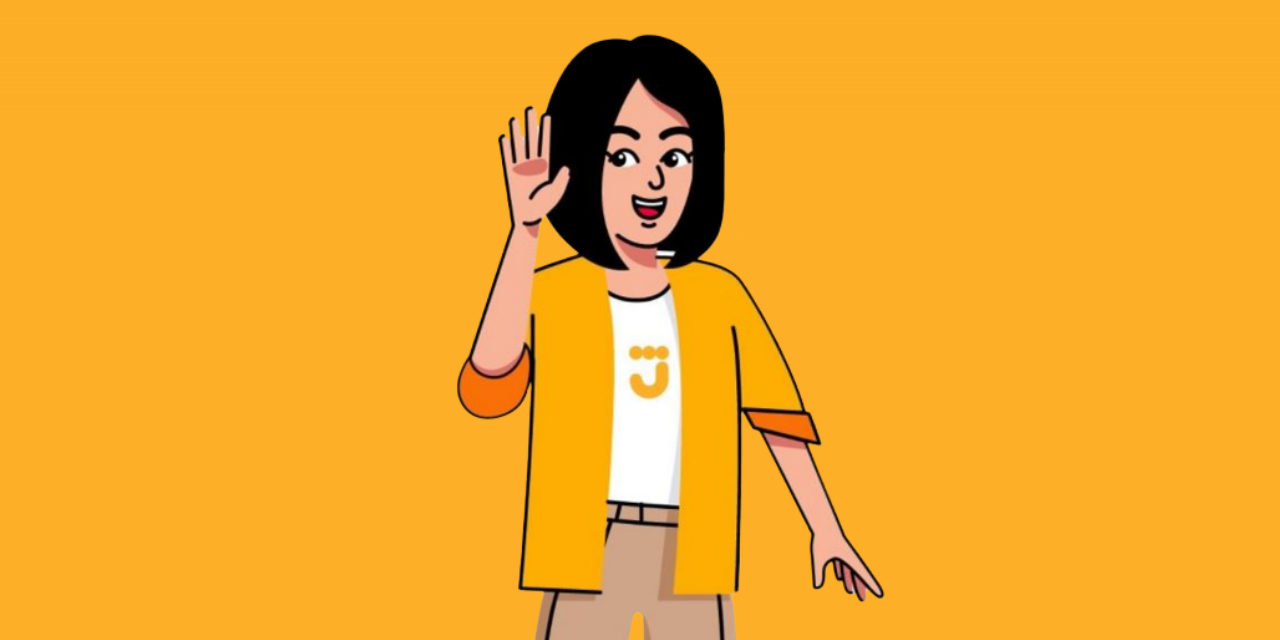 You already have the Jago application. But, are you making the most of it? Let's find out.
Are You Making the Most of the Jago Application?
1. Are you budgeting using the Pockets?
One of the most eye-catching features is the Pocket feature. But, have you created a Pocket yet? The Jago Pocket can make budgeting easy and practical.
You can create many pockets for many needs. Don't want to mix money for paying bills and shopping? There's the Spending Pocket. Simply create 2 Spending Pockets.
It's the same with saving. If you want to build an emergency fund and retirement fund at the same time, you can create 2 Saving Pockets. Once separated, it will be easier for you to monitor the progress of each savings.
2. Are you using the Jago Visa Debit Card?
All the features in the Jago application definitely offer many benefits. So, if you still don't have a Jago Visa Debit Card yet, it's time for you to create one.
Why should you use the Jago Visa Debit Card? So that you can get better at managing and controlling expenses. If you buy something with a credit card, there is a possibility of overspending. This is because you pay later.
But, if you use a debit card, you can only spend the money you have. The cool thing is, the Jago Visa Debit Card allows you to set daily transaction limits. Spending will be more controlled.
3. Are you free from hassle with the Plan Ahead?
Do you think that paying monthly bills is a tedious and boring activity? If you use the Plan Ahead feature, get ready to be hassle-free. You no longer need to manually transfer or queue at an ATM just to make sure you pay your bills on time. Leave this hassle to Jago.
Not only for paying bills, the Plan Ahead feature can also be used to schedule recurring transactions. If you always transfer to your parents every payday, you can use the Plan Ahead feature. The same goes for donations, etc.
4. Are you seeing your savings grow on their own due to the active Autosave?
This one is really fun. Watch your savings grow month by month. Every month you check, it's growing on its own. This can only happen when the Autosave feature in your Saving Pocket is activated.
What if you have several Saving Pockets? You can activate the Autosave feature in all Saving Pockets. Practical, easy and simple. Just imagine the hassle if you have to transfer one by one.
5. Are you aware of your spending habits by looking at the summary from the Spend Analysis?
The more you understand your spending habits, the better you will be at managing your expenses and making various financial decisions.
For example, when you look at the data presented by the Spend Analysis feature, you see that your e-Wallet top up spending has increased this month compared to last month, even though this month is only in its third week.
Why is that? Haven't you allocated the same budget to top up your e-Wallet every month? After thinking about it, it turns out that a week ago you couldn't resist the temptation of discounts, so you topped up to buy the discounted items.
By realizing this, you can make decisions, either by reducing your top-up budget next month or reducing expenses in other categories in the current month, so that your expenses don't swell.
6. Are you collaborating financially through the Shared Pocket?
There are many benefits that you can enjoy from collaborating financially. You can save on expenses, enjoy fun times as well as saving during an arisan and achieve common financial goals, whether it's starting a business together, taking a vacation together, etc.
Fortunately, if you use Jago, you can have a place that facilitates financial collaboration. It's called the Shared Pocket. By having a Shared Pocket, you don't need to provide your personal account number. If you want to have an arisan with co-workers and want to go on vacation with friends, you can create 2 Shared Pockets.
Each Pocket has its own account number. So, each member can simply transfer to the Pocket number. Managing money in the Shared Pocket just gets easier.
7. Are you enjoying up to 4% p.a.* interest given by the Locked Pocket?
Everyone must be happy when saving is not just about saving, but also getting rewards. Already familiar with the Locked Pocket? This Pocket gives interest up to 4% p.a.* There's only 1 condition. You lock the money for the period you want and are not tempted to open the lock before it is due.
Indeed, you can also save in a Saving Pocket with a high interest rate, which is up to 3.5% p.a.* However, if you already know that the money will not be used in the near future, then it's better to save it in a Locked Pocket, right?
Now, you know that the Jago application has many features that can help you get better at managing your finances. In addition to all the features above, there are many other features that you can try, such as Giveaway Pocket, Investment Pocket and Request Money.
So what are you waiting for? It's time to explore the innovative features in the Jago application and make the most of it. Download the Jago application here for those who don't have it yet.
*Interest rate can change at any time in accordance with BI interest rates & LPS policy