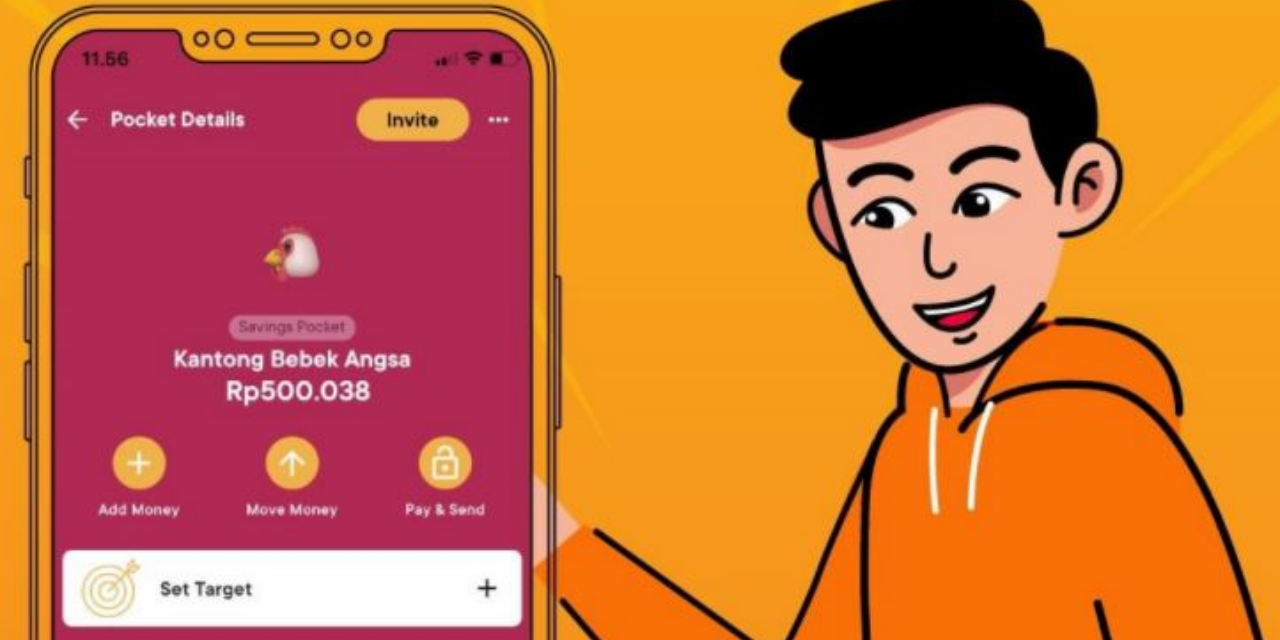 Many people have saved money, but not all of them are jagoans at saving and true savers. Are you a jagoan at saving? What are the essential habits of true savers?
4 Essential Habits of True Savers
1. Using money responsibly
Just imagine, how can someone save if they always spend all their money?
A true saver does their best to use money responsibly. They live within their means and know their limits. In other words, they don't spend more than they make. Also, there is always a certain amount of money set aside for savings.
How to use money responsibly? Budgeting is a powerful way you can do it. With budgeting, it's clear where the money is going. Through budgeting, you are in control of the money, not the other way around.
2. Letting savings grow by itself
A true saver, of course, saves consistently. What does that mean? Every month you must save, you don't miss it. A true saver realizes the importance of having savings, such as being away from stress and not having to go into debt.
How nice it is when saving consistently can be fulfilled without the hassle of transferring money to savings every month. In order for savings to grow automatically, you can make saving automatic.
In the Jago application there is the Autosave feature that you can use. The feature can be found in every Saving Pocket that you have. So, if the Autosave feature is activated, your Saving Pocket will automatically get money from the Main Pocket according to the amount and time you have specified.
3. Saving in the right places
A true saver is also smart in choosing a place to save money. If you can save money in a place that pays high interest, why not? In addition, a true saver also considers various fees as admin fees, fees charged if your balance is less than the minimum requirement, etc.
With Jago, you can save in both Saving and Locked Pockets. The Saving Pocket provides interest of up to 3.5% p.a.*, while the Locked Pocket provides interest of up to 4% p.a.*
Also read: What are the Differences between Saving Pocket and Locked Pocket?
Saving with Jago, you also don't have to worry about fees. You don't have to pay admin fees at all, regardless of the number of Pockets you have. There is also no minimum balance requirement.
4. Having a savings squad
It's great to have a like-minded squad. A true saver usually has a savings squad whose members are also fellow true savers. You and your squad can support and encourage each other. You can also have the same financial goals and save together to achieve them.
Invite your squad to save together at Jago to enjoy what is called convenience and practicality. Jago's Shared Pocket can be used as a place for you to set a target and save together.
By having a Shared Pocket, you and each squad member can transfer money directly to the Pocket because the Pocket has its own account number, so the money won't get mixed up with the money for other needs. Each member can also view the history of incoming and outgoing money transactions, thus transparency is guaranteed. Very practical right?
So, Jagoans, have all the habits above become an inseparable part of your daily life? You can start practicing the ones that you haven't started yet.
Don't forget to use the Jago application so you can become a jagoan at saving and a true saver. The Jago application can be downloaded here for those who don't have it yet.
*Interest rate can change at any time in accordance with BI interest rates & LPS policy