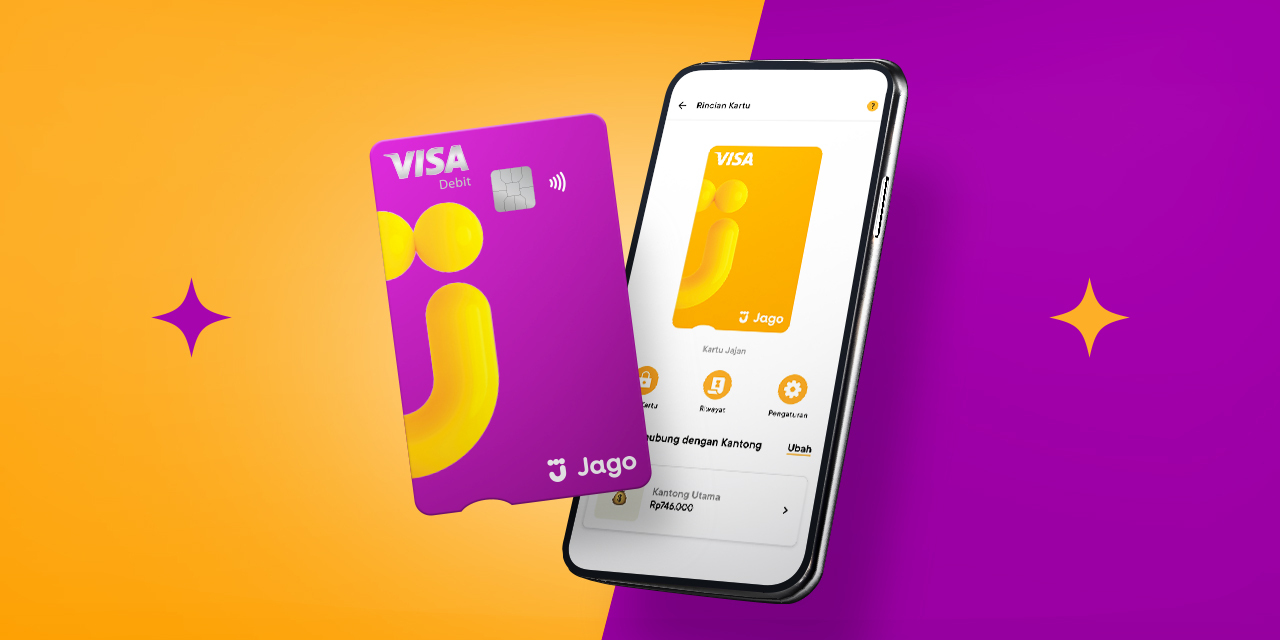 Jagoans, do you know that Jago offers 2 types of visa debit cards? There are the digital Jago Visa Debit Card and the physical Jago Visa Debit Card. What are the differences between the two?
Digital vs. Physical Jago Visa Debit Card
1. Different colors
The first difference between the two types of cards lies in their colors, Jagoans. The digital Jago Visa Debit Card is only available in yellow, while the physical one is only available in purple. Do you like yellow or purple or both?
2. Chance of losing the card
If you choose the digital Jago Visa Debit Card, you cannot lose it or forget where you put it because it doesn't have a physical form. Your life will be free from the drama of losing a debit card.
If you have a physical one, there is a possibility that you may lose it. But, take it easy, drama won't come into your life just because you lose your physical debit card. If your card is lost, you can take care of it easily.
3. Different usage
Everyone has their own preferences. For example, some Jagoans prefer online shopping, but some others prefer offline shopping.
As the name implies, digital debit cards are suitable for shopping at online stores, paying for music streaming services, movies, TV series, Korean dramas, etc. Very practical.
Physical debit cards are suitable for those of you who want to be directly involved, by swiping the card, when buying something. It feels like something is missing if you haven't swiped the card. For example, when you want to buy gasoline at a gas station, simply swipe your card and all transactions will be recorded directly in the Jago application.
Physical debit cards are also really helpful when you're shopping at the mall, but your cell phone's battery is low so you can't complete a payment with a digital debit card. You can swipe a physical debit card at the EDC machine or withdraw cash at an ATM machine bearing the ATM Bersama and Alto logos.
Don't want to swipe your debit card? Shop at stores that have Visa payWave to enjoy quicker payments. Just tap or wave the card and wait for payment confirmation. When you're shopping abroad, it's the same. In fact, the Jago Visa Debit Card can also be tapped to travel around, depending on the chosen mode of transportation.
Which Jago Visa Debit Card Do You Choose?
So, which debit card do you prefer? Want to have both? It's possible, Jagoans.
The cool thing is, you can connect your Jago Visa Debit Card to any Spending Pocket and set a card limit to minimize uncontrolled spending when shopping.
To be able to have a Jago Visa Debit Card, you need to create a Jago account. Download the Jago application here if you don't have it yet.