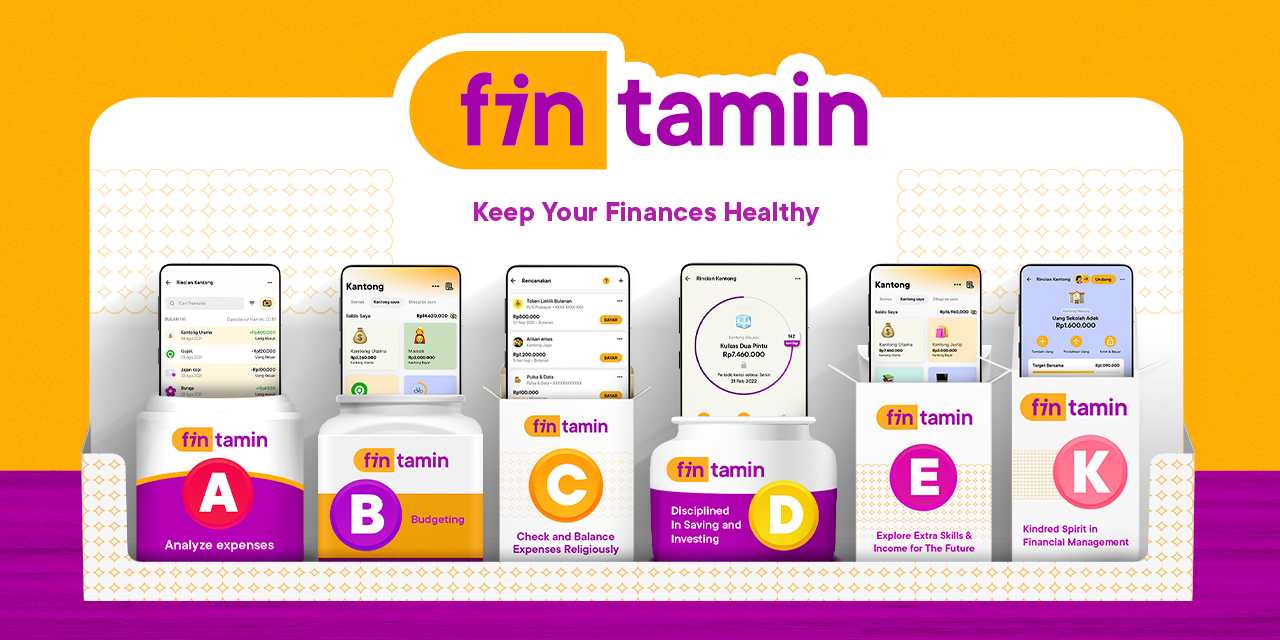 Jago promised to all of you earlier that there would be financial vitamins called Fintamin that could make everyone's financial condition healthy. If you are already financially healthy, there is nothing wrong with taking financial vitamins to be even healthier.
A lot of financial problems can be solved with Fintamin, with proper and diligent intake.
Those of you who are often confused about how to save money every month, rarely manage to resist spending urges or whether to save first before spending or save only when there's extra money left, can take Fintamin. For those of you who don't feel the need to set aside money for emergencies or retirement funds, you can try Fintamin too.
Before discussing Fintamin, Jago would like to first discuss the importance of financial health.
Why Everyone Should Be Financially Healthy
Try to imagine, if your body is sick, you won't feel comfortable doing anything, right? It's the same with your finances. Financial health is important for very human reasons.
If you don't have money, your everyday life will be such a mess. If you always feel stressed, your body will eventually suffer. Financial health does not only affect yourself but also those around you, especially those closest to you.
Being financially healthy is not synonymous with living a luxurious life like in the movies. Financial health gives you the freedom to live well according to your standards, not the standards of others.
With you being financially healthy, you have the ability to meet your financial needs and are always ready for financial emergencies. People with healthy finances do not worry about the state of their money. They can live life happily and carefree.
You certainly want to be able to live like that, don't you? Let's go straight to the Fintamin then. Here is Fintamin by Jago to be consumed by anyone who wants to be financially healthy.
Fintamin Makes Your Finances Always Healthy
If there are many types of vitamins for the body, there are only 6 Fintamins. Let's find out!
Fintamin A: Analyze Spending
Fintamin A can help you clear your vision, so you can see your financial condition, with nothing hidden. There is no more assumption. By taking Fintamin A, your financial contemplation function will increase sharply. You can see and analyze down to the last detail. You can realize whether you have been extravagant or not, whether there are habits that you can change or not.
Recommended intake: Take Fintamin A regularly.
Fintamin B: Budgeting
Fintamin B is very efficacious to protect yourself from stress and all kinds of anxiety symptoms related to financial problems. By taking Fintamin B, you will become Jago at making detailed budgets according to your needs. Finances are starting to be organized and of course, you won't be as extravagant as before.
Recommended intake: It is best to take Fintamin B 1x at the beginning of the month.
Fintamin C: Check and Balance Expenses Religiously
Fintamin C is very useful because it has the ability to make life easier by observing expenses. From here, you can automate routine expenses and maintain daily financial conditions.
By taking Fintamin C, you can manage your spending smartly. You become better at prioritizing which expenses are more and less important. Furthermore, Fintamin C helps you to maintain financial resilience and avoid overspend by ensuring that expenditures are within the budget.
Recommended intake: Fintamin C is best taken regularly.
Fintamin D: Disciplined in Saving and Investing
Fintamin D has a super cool function, as a financial defense fortress in the future. The future is secure because it has been fortified by funds that have been saved long ago. Fintamin D contains emergency funds, retirement savings, investments and the like.
Recommended intake: Fintamin D consumption is best started as early as possible since you earn money. This way, you are able to withstand various future financial diseases that cannot be predicted now.
Fintamin E: Explore Extra Skills & Income for The Future
Fintamin E provides additional nutrients essential for financial resilience. By diligently taking Fintamin E, you can learn new skill sets, expand your knowledge of various types of businesses and investments.
Furthermore, you can also look for new opportunities to increase income. Fintamin E can be a backup or contingency plan if one day you want to switch professions or lose your main job.
Recommended intake: Take Fintamin E anytime you want, it's safe for life.
Fintamin K: Kindred Spirit in Financial Management
Fintamin K is able to relieve the pain of financial burdens that can actually be managed together with friends, family members or people of your choice.
Collaboration also means sharing tips and tricks, so that you can manage finances successfully with other people who have the same interest in finding the best financial management method. You can help other people get to know Fintamin and make Fintamin a part of their daily life.
By collaborating together, everything becomes easier and more beautiful.
Recommended intake: Take Fintamin K with loved ones to manage finances together. Singles are also welcome.
So, which Fintamin would you like to start taking? Different Fintamins are needed to boost different financial goals, in various stages of life. Fintamins can be taken step by step or starting from the one that you need at that specific time.
Details of each Fintamin will be discussed in future articles. For now, You can download the Jago application first and create a Jago account with no minimum balance and no monthly admin fees.