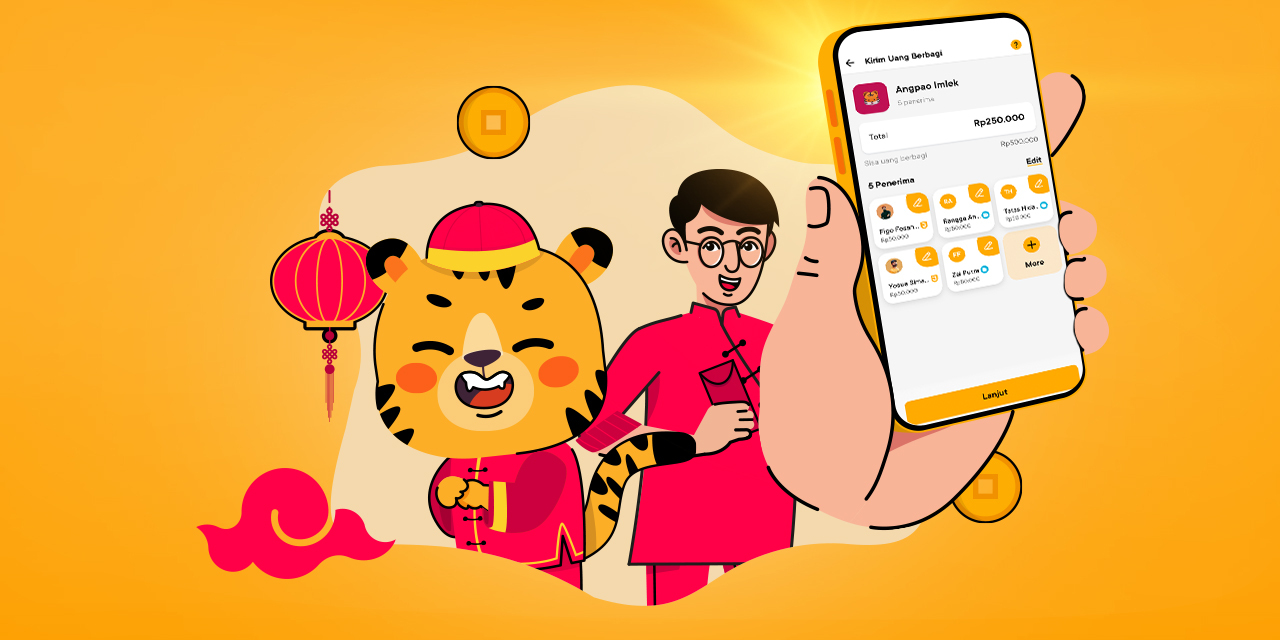 Chinese New Year is in sight. To be festive, Chinese New Year certainly needs to be welcomed and celebrated. How do you usually celebrate Chinese New Year? Jago has 5 fun ways to celebrate Chinese New Year that you can try.
5 Fun Ways to Celebrate Chinese New Year
1. Give away digital angpao
Giving away angpao is a tradition that cannot be missed during Chinese New Year celebrations. Now, as technology advances, you can give away digital angpao along with your best wishes.
How to do it? You can use the Giveaway Pocket in the Jago application. In addition to being more fun and able to give surprises, you don't have to bother buying angpao and then putting money into the angpao one by one.
Digital angpao also knows no place limits. Digital angpao can be instantly received by relatives who live in different cities, for example.
2. Make your stomach happy with a variety of traditional Chinese New Year foods
Other than angpao, traditional Chinese New Year foods such as roast duck, dumplings, siu mie and nian gao also enliven the Chinese New Year celebrations. No need to go to a restaurant to indulge in these foods. You can order the foods you want via GoFood on Gojek. Then, just wait for the foods to be delivered.
Have you connected Jago Pocket to Gojek yet? It will be more practical and easier when you want to order foods because with a Jago Pocket that is already connected to Gojek, you are free from top-ups and admin fees.
3. Hire barongsai (lion dance) performers
Enjoying roasted duck and siu mie is indeed more exciting when entertained by a barongsai performance that dances to and fro.
The barongsai performance is most fun when watched by more people. You can chip in together to hire barongsai performers. Jago's Shared Pocket makes collecting money easy and practical. Jago will be the one to collect money, not you.
4. Hunt for Chinese New Year discounts or promos
To celebrate Chinese New Year, many stores offer discounts or promos. You can take the time to hunt for the items you want to buy during Chinese New Year.
Of course, you have to be wise when shopping, so that you don't buy everything because of discounts. If you do buy everything, later when Chinese New Year is over, you may regret buying things you don't really need.
So that you don't overspend and buy all the discounted items, you can create a Spending Pocket for shopping during Chinese New Year and create a budget for the Pocket. Promise yourself that you can't add another budget when the budget is already running low or it has been used up.
5. Wear all red
Don't forget to wear red clothes when doing all the activities above. The color red has many meanings, such as new life, joy and luck. As you can see, it suits Chinese New Year.
Don't have the Jago application yet? Hurry up, download the Jago application here and use the features that can make celebrating Chinese New Year more fun. Gong xi fa cai, all Jagoans!