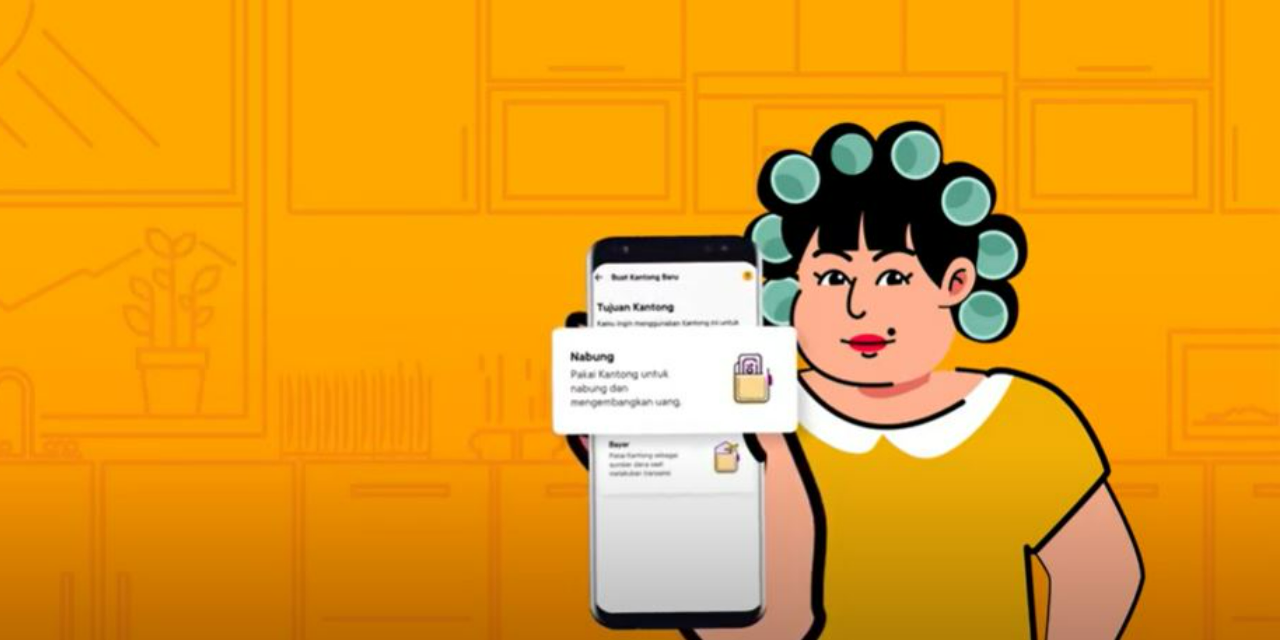 Saving for retirement is important if you want to live your retirement life comfortably. Indeed, how much money is needed depends on what you want to do after retirement. One thing is for sure, retirement savings must be filled with money.
5 Ways to Start Saving for Retirement
1. Start today
Although the intention to save for retirement is already there, making it happen requires real action. You need to start today by opening a savings account. It would be nice to separate your retirement savings from other savings, whether it is savings for emergency, home renovation or your wedding.
If having multiple savings accounts feels impractical and burdens you because there are admin fees to pay, then you can save money at Bank Jago through the Jago application.
In the Jago application, you can have a lot of savings accounts. How? Simply create Saving Pockets. You can create not just 1 but 20 Saving Pockets. Saving money becomes practical because all savings can be monitored directly in 1 application, and there are no monthly admin fees.
2. Automate savings
Keeping your retirement savings full of money takes commitment and discipline. Hearing the words commitment and discipline may be a discouragement because they feel like a burden.
That will not happen when you save money in Jago's Saving Pocket. This is because every Saving Pocket that you have created is equipped with an automatic saving feature, known as Autosave.
If you choose to activate the Autosave feature, the savings will collect money automatically from the source Pocket. You can determine how much money will go into the Saving Pocket along with the transfer time.
3. Limit spending
To be able to save more money in retirement savings, you can also start limiting spending. What expenses should be reduced?
To make a decision, you need to first analyze your expenses. So far, how have you spent all your money? To help, you can read the article Reducing Unnecessary Expenses Can Start With These 4 Questions.
And actually, there are also a number of expenses that you can cut immediately to limit spending now and in the future. What are they? Find out in the article Cut These 4 Things Immediately to Reduce Expenses.
4. Lock savings
If you keep dipping into your retirement savings, the money in it will eventually run out. If it runs out, it means that your efforts to save all this time have been in vain and you have to start saving again from the beginning.
You can lock your retirement savings to secure it from yourself. Saving at Jago, you have the option of locking your Saving Pocket. If locked, the Saving Pocket will turn into a Locked Pocket. You can also create a Locked Pocket directly from the beginning.
When locking the Saving Pocket, you cannot withdraw or use money during the locking period. Thus, the money will be safe from improper use. Retirement savings will not be eroded. In fact, the money in the Locked Pocket will grow because there is an interest rate of up to 4% p.a.* that you can enjoy.
5. Invest money in the right instruments
Apart from saving money in the Locked Pocket, you can invest money in the right instruments. For example, you can invest in mutual funds. Indeed, the results you get from investing can't be instant, but more in the long term. Therefore, investment is an alternative that you can choose if you want to save money for retirement.
Jago has collaborated with the digital ecosystem. Through a partnership with Bibit, a mutual fund investment application, you can invest easily, practically and without any hassle.
By taking advantage of the Bibit Pocket at Jago, you can top up your Bibit account instantly, no need to switch applications. You can also top up continuously without being charged. And, you can plan your investment every month with the Auto Top Up feature. Even better, you can monitor the performance of your investment portfolio through Jago.
So Jagoans, are you ready to start saving for retirement? The earlier you save, the better. And of course, Jago can help you save so you can have a nice retirement life. Let's be one step closer to saving for retirement. The Jago application can be downloaded here for those who don't have it yet.
*Interest rate can change at any time in accordance with BI interest rates & LPS policy