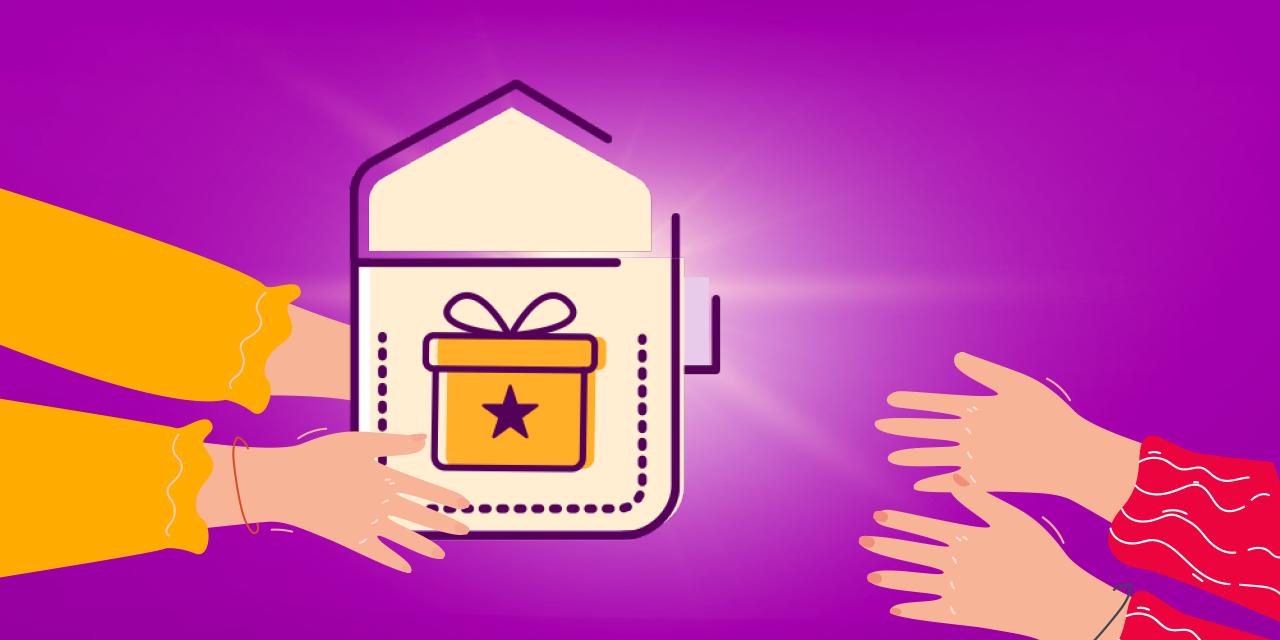 Being able to surprise your loved ones feels totally awesome. When our loved ones are surprised and happy, we are happy too. Have you been giving surprises? How do you do it, Jagoans? Have you tried Jago's Giveaway Pocket yet? The Giveaway Pocket is a fun way to give surprises to people you love.
The Giveaway Pocket, a Fun Way to Give Surprises
So what is the Giveaway Pocket? It is a feature that you can find in the Jago application. As the name implies, the Giveaway Pocket is an easy and practical way for you to give surprises in the form of "money envelopes".
If what you give away is money, the recipients can use your gift money for whatever they like. You also don't have to ask them if there's anything they want, because after all, it's going to be a surprise, right?
The fun thing is, it's not only money that you can send, Jagoans. You can send your gift money along with a greeting card. Through this greeting card, you can express your feelings or best wishes for them.
Then, how to create a Giveaway Pocket? Very easy. Here are the steps:
From your home screen, choose the Giveaway Pocket shortcut.
You can learn details about the Giveaway Pocket, such as the possibility to surprise multiple people at once, as well as see who has received your surprise.
Allocate a budget to your Giveaway Pocket and choose the source of fund, whether from the Main Pocket or from other Pockets.
Personalize your Giveaway Pocket as you wish.
Tap "Create" and it's done.
Once the Giveaway Pocket is successfully created, you can start adding recipient(s). Then, choose a greeting card to send and write what you want on the card.
Ensure the summary is correct before you give confirmation to Jago to send the money from the Giveaway Pocket to the recipient. Once done, you just have to wait for the reaction from the recipient. Fun, easy and very practical right?
Giving a surprise can be done at any time, don't you agree with Jago? During holidays or important days such as birthdays and anniversaries, it is necessary. But, if you don't wait for those days, it will be even more of a surprise, Jagoans. Your loved ones certainly do not expect such surprises from you.
So that you can give them surprises immediately, take advantage of the Giveaway Pocket feature from Jago. If you don't have the Jago application yet, you can download the application here. One more thing, in order to receive a surprise from you, make sure the recipient of the surprise also has a Jago account.