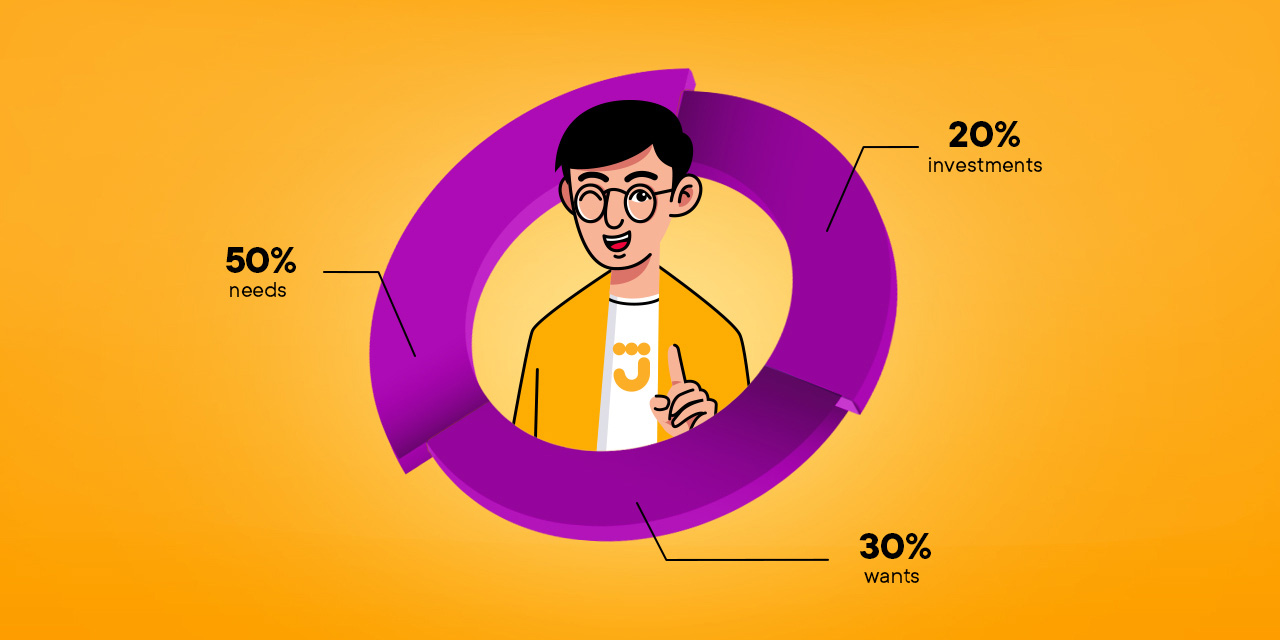 Are you managing your finances? How do you manage your finances? Hearing or seeing these questions, many people may immediately think "How can I manage my finances well if I'm still living from paycheck to paycheck " or "How can I save if I don't have enough money?"
Regardless, Jagoan, let's start now, no matter how much you make. Let's shift our mindset. Start small, in order to win big in the future!
Why Should You Start Managing Finances No Matter How Much Money You Make?
1. We can never predict the future
The future is unpredictable. We always hope for the best, but should prepare the best that we can.
Anticipating needs is important. We need to 'plan' for emergencies, such as a loved one falling ill, or helping out a family member in debt.
It's one thing to take care of ourselves, but sometimes, we also need to lend a helping hand to those in need, especially if it's our nearest and dearest.
If you start managing your finances by diligently saving or prioritizing your spending, you will have some money for 'rainy seasons'.
2. You can only understand money after becoming good friends with money
You can only understand everything properly after familiarizing yourself with it or learning about it. For example, you can only drive smartly after trying several times and dealing with situations on the highway.
The same is true with money. If you don't start learning how to manage your finances and find out what opportunities are out there that can increase the amount of money you have, then most likely you will have the same amount of money from month to month.
3. Money can help you reach your goal, but the goal must be there first
What is your goal in life? To be rich, to buy a car or house, or meet the basic needs of the family and have more money to make them happy?
All goals can be achieved. The important thing is that you define your goals first. From there, you can choose the most appropriate financial management method to achieve your goals.
Smart Ways to Manage Finances Like You Mean It
Now, to be able to start managing finances well, no matter how much money you have, you will need two things: discipline and self control.
Discipline and self-control do require practice, but it's not impossible. Another key is not to spend money on things you don't need. The case is different for each person.
Think about what you can actually save so far? Remember, start small, and you can win big in the future. The savings may seem small, but if you add them up, they will grow exponentially.
You can start sorting out what your spendings are. For example, spending for daily needs, spending for monthly bills, spending for emergencies, spending for investments and spending for fun (who says you can't have fun, if you want to eat out, just eat out, but not too frequently if you have other goals to achieve in this life).
Of course, the portion must be right. Don't let the portion for spending for fun be 50% and spending for emergencies only 1%. Just so you know, the commonly used percentage is 50/30/20 (50% for needs, 30% for wants and 20% for savings or investments). Some personal finance experts have suggested this formula, including Elizabeth Warren.
Manage Your Finances Smartly with Jago
Jago wants to prove that everyone, without exception, can start managing their finances easily.
In the Jago application, you can see a feature called "Pocket". This Pocket is actually the same as your account balance. Uniquely, from this Pocket, you can divide it into multiple Pockets to control your spendings and the amount of money you save.
For example, in "Spending Pockets" you can create a pocket and name it Snack Pocket. Then, enter the amount of money you want to allocate for buying snacks, for example IDR 200,000. If the balance in the Snack Pocket has run out, don't add another balance. The trick is that, as previously mentioned, wisely managing finances requires discipline. If you don't really need it, it's better not to buy a snack. If the balance is already IDR 0, it means you need to control your urge and don't eat any more snacks for that month. This way, you can seamlessly manage your finances.
Then in "Saving Pockets" the principle is similar to Spending Pockets. If you want to travel to Raja Ampat, all you have to do is create a pocket called Trip to Raja Ampat. Set a savings target and start monitoring your progress. Soon you can enjoy the charm of Raja Ampat.
There is also "Locked Pocket". Locked Pocket is actually a part of Saving Pockets. As the name says, the Pocket is locked, so you can keep your hands off it and don't spend the money on unnecessary stuff. Here, you can invest your money to enjoy higher interest rates. If there is an urgent need, you can also withdraw the money immediately.
Download the Jago app now, so you can smartly manage your finances.