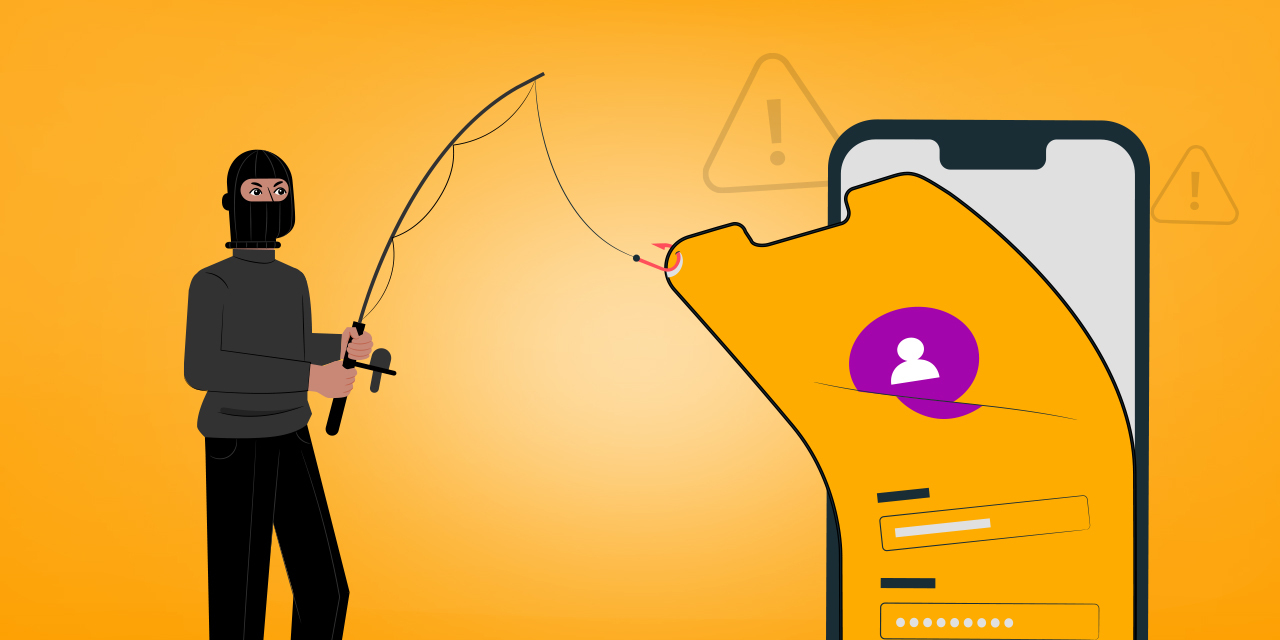 The sophistication of technology does bring many benefits. Life becomes easier and more comfortable, thanks to technology that continues to develop.
Now, to do banking transactions, you don't need to stop by the bank anymore. You can complete many transactions from anywhere and anytime if you use the Jago application owned by Bank Jago.
Unfortunately, there are also those who take advantage of technological advances for criminal acts, such as committing fraud to make a profit. One of them that is increasingly being found among the public is cases of fraud with phishing schemes.
What are Phishing and Malware?
The cyber criminals will ask for information from their victims, such as bank account numbers, credit card numbers, OTP codes, PINs and also personal identities, such as ID numbers.
These fraudsters do not just dig up information from their victims, because if they ask directly, no one will give. They pretend to be or claim to be official parties, for example as bank staff.
Then, they manipulate their victims psychologically. They convey information that will make their victims panic or even feel enthusiastic to take immediate action, such as entering personal data and must be done within a certain time limit.
Jagoans, you can read Jago's previous article about scams related to and/or in the name of Jago, so that you are always alert and don't become a victim of fraud.
The personal data that the victim enters will be used by the fraudster to get all the money owned by the victim, extort the victim or also sell the victim's data to fraudsters or other criminals.
In addition to voluntarily providing personal data, victims of phishing scams may also click on links or download files that may contain malware, if the phishing is done via email. This malware can steal sensitive data.
Malware is a program designed for the purpose of infiltrating, disrupting the network and even damaging the operating system on computers or smartphones. However, recently malware is also used to carry out criminal actions, namely stealing sensitive data.
Some examples of common malware are viruses that aim to damage the system, worms that can reproduce on a network with the aim of disrupting the network, trojans that often disguise themselves as legitimate applications and then steal data from victims, spyware whose main purpose is to spy and then steal the data of the victims and ransomware whose main purpose is to extort or demand ransom from victims.
How to Avoid Phishing Scams and Malware Attacks
In order not to become a victim of phishing cybercrimes and be exposed to malware attacks, you must be vigilant and take preventive measures. What precautions can be taken?
1. Ignore anything that asks for your personal data
If you receive a call, a message on social media or an email that asks you to share personal data, such as your PIN to the Jago application and ATM PIN, you don't need to respond.
If needed, you can confirm with the bank. You can also report a phishing scam pretending to represent Jago to one of Jago's official accounts:
Email: [email protected]
Hotline: 1500-746 dan +622130000746
WhatsApp: 0819-247-7490
Twitter: @tanyajago dan @jadijago
Instagram: @tanyajago dan @jadijago
Facebook: @tanyajago
2. Make sure the address of the website you are visiting is correct
Phishing scammers try to create a website whose address is very similar to the address of the real website. It could be that the only difference between the real and fake websites is the .com or .co.id. Once clicked, this site will ask for your personal information.
In general, people become victims because they are careless and don't make sure whether the website address given is an official address. To be safe, it's best if you don't click on unknown links. If you don't click, malware can't attack.
All Jagoans need to know that the official Jago website address is https://www.jago.com/en for English and https://www.jago.com/id for Indonesian.
3. Apply as many anti-malware moves as possible
Apart from not clicking unknown links, there are various other ways to prevent malware attacks. You can always update the operating system and applications to the latest version.
You can also download anti-virus software that is known for its quality to perform an advanced scan and make sure there is no malware on your device. You are also recommended to actively check the list of installed software or programs. If there is anything suspicious, you can remove it immediately.
Don't forget to make sure you always backup your data regularly, so that if malware gets to attack, your data is safe.
4. Take advantage of the various Security & Control features in the Jago application
So that you can complete online transactions without worry, you can use the various Security & Control features available in the Jago application.
You can choose the two-factor authentication and then set it to be activated at certain transaction limits. This way, you won't have to worry about unwanted transactions.
You can also set that only your fingerprint can open the Jago application by activating the biometric authentication feature.
Don't forget to set notifications according to your needs. Notifications that go to your cell phone will keep you informed and aware of all types of completed transactions. Jago will also immediately notify you if someone tries to login to your Jago's account but fails.
Always stay vigilant, Jagoans, never let your guard down.
If you don't have the Jago application yet, you can download it here.