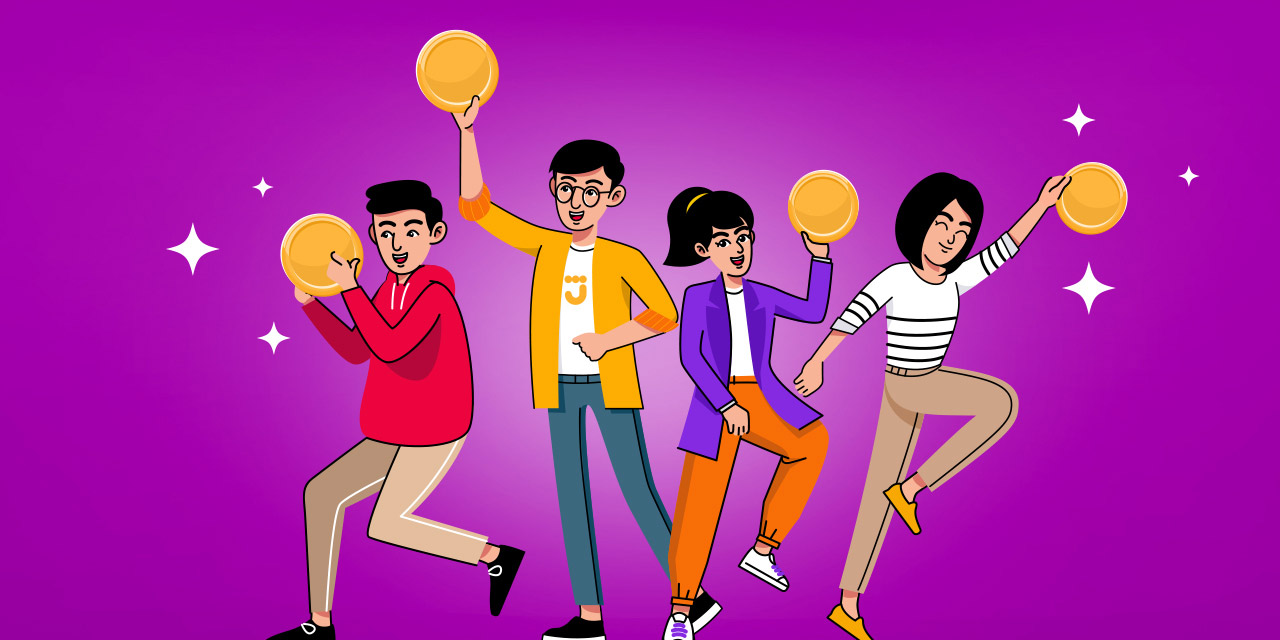 The notion of saving money is considered cumbersome and discouraging to some. Most likely because they feel like they could not reach their target. Here is an idea to save money in a fun and effective way: arisan.
You may have heard of arisan, but never really tried it. Arisan has many challenges. For one, it's not that fun having to ask for money from participants. Some participants like to procrastinate and make excuses that they have other stuff they need to prioritize.
Actually, an arisan offers many benefits. In this article, Jago shares its 3 main benefits.
Arisan: An Effective Way to Save Money with 3 Main Benefits
Before getting into the 3 main benefits of joining an arisan, let Jago explain a little bit what an arisan is like. Arisan is an activity carried out in a community (it can be in the neighborhood, an office community, etc.) with the aim of collecting money for a certain period.
After the money has been collected from all members, a draw will be made to determine which member will receive the money. Everyone will definitely get a turn to receive money, so don't worry.
For example, in an arisan there are 10 members and each person has a contribution of Rp 500 thousand per month. At the end of the month, a name that wins the draw can enjoy the total amount collected, which is Rp 5 million. The draw will be repeated every month until everyone gets to enjoy the Rp 5 million.
By participating in an arisan, each participant can enjoy the following benefits.
1. Arisan makes sure you set aside money for savings
Arisan is a very effective way, especially for those who find it difficult to save money. By joining an arisan, you inevitably have to set aside money. If you don't contribute, other members may judge. This is something you want to avoid. At first you may feel heavy, but after a while it starts to grow on you as it has become a habit.
To make it fun, you can use the Jago application for arisan, through its unique feature 'Shared Pocket'. The Shared Pocket is the place to collect money from all arisan members.
Moreover, the Shared Pocket allows you to set the roles of each member, as agreed. You can set an arisan target and monitor its progress at any time.
By using the Shared Pocket, transparency is also guaranteed. You can see who has or has not paid, as well as the transaction history. Very practical, isn't it? You don't need to do it manually. You also don't need to collect money from each participant, Jago will do it for you.
Creating a Shared Pocket is very simple. After downloading the Jago application, follow these steps:
On your Pockets tab, choose the Pocket you wish to change into a Shared Pocket.
Find and tap the Invite button on the top of the screen.
Choose members to invite from your Jago Contact or your Phonebook.
Select a role for the invitee.
Once accepted, your Pocket will automatically change into a Shared Pocket.
2. Arisan money can be saved for the future or emergencies
To be more effective, you can directly save the arisan money for a secure future or in case of emergencies. You can lock the money in a Locked Pocket, another innovative feature from Jago.
How long will the Pocket be locked? You decide. It could be as short as 14 days or as long as 6 months, which is more flexible compared to term deposits. One thing for sure, the money will increase once the Pocket is unlocked because there is interest up to 4% p.a.
3. Arisan money can facilitate loan with zero interest
If you are in need of money, you can use the money from the arisan as a loan. Don't worry, this loan has zero interest. You still set aside money as usual in the following months.
Jagoan, are you ready to participate in an arisan? First, download the Jago application so once the group is formed, the arisan can start immediately and you can enjoy a fun way to save money right away.