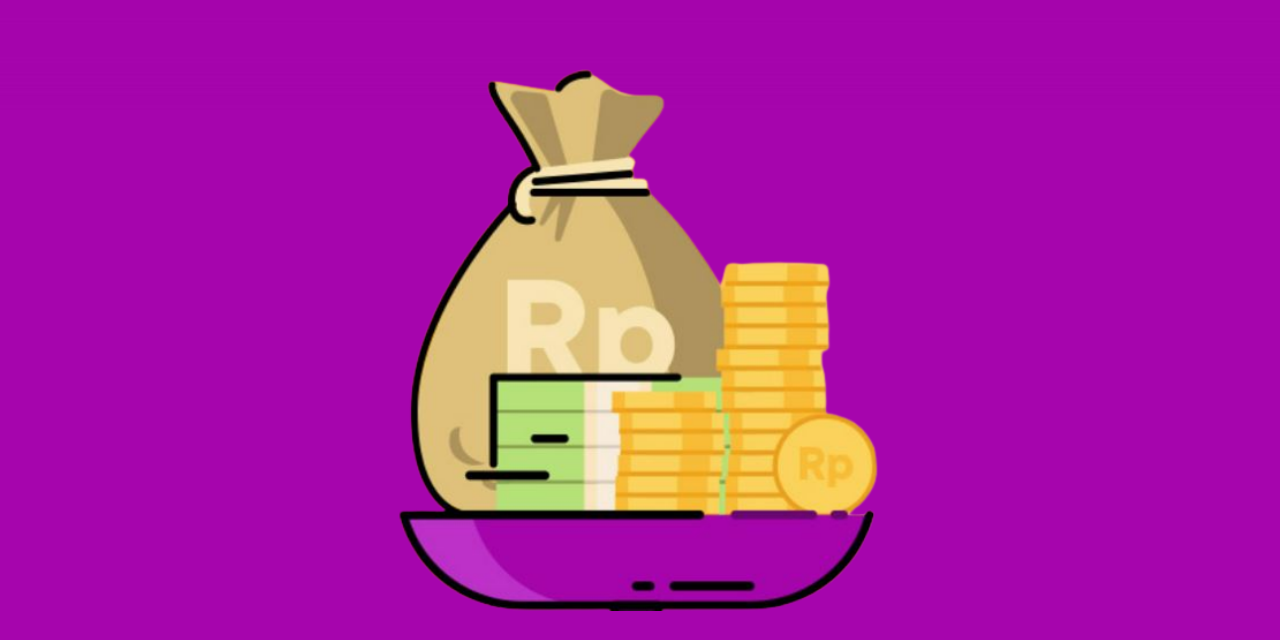 When shopping for foodstuff or buying fuel this year, many of you may have felt an increase in prices. You buy the same thing but spend more money on it. When prices increase or inflation occurs, we must be able to adjust our budget. If you find it difficult to adapt to rising prices, you can follow these 5 ways to smartly manage finances.
5 Ways to Manage Finances to Adapt to Rising Prices
1. Calm down, don't panic
This first way has nothing to do with managing finances. However, it is very important, Jagoans. When you see prices have increased, it's certainly not pleasant. Seeing a situation like this, it's best if you stay calm, don't panic and don't get carried away by emotions.
Rising prices are influenced by many factors such as supply chain disruptions, economic crises and even extreme weather. Over time as conditions improve, the prices will be less volatile and become more stable.
2. Take the opportunity to save money
Saving money is very important, especially when the prices are rising. There are many ways to save money.
Haven't compared prices when shopping lately? Now is the time for you to take a little time to compare prices. If you can buy the same product at the cheapest price, why not?
You can also save money on things that seem trivial but really affect your expenses. For example, interbank transfer fees and monthly administration fees charged by banks. You can switch to a bank that does not charge monthly admin fees and interbank transfer fees.
By having a Jago account (an account at Bank Jago), you don't need to spend a dime to pay monthly admin fees. You can also enjoy free interbank transfer and e-Wallet top-ups.
3. Review spending in recent months
Since there is nothing we can do other than adapt to rising prices to be able to continue to meet our daily needs, we must be one step better at managing our expenses.
In order to do that, you need to review your spending, especially in the last few months. Has there been a change in spending habits? Do you shop online too often as you spend a lot of money for topping up your e-Wallet?
If you have always recorded expenses manually and want to switch to something more practical and simple, you can use Jago. When transacting through Jago, expenses will be automatically recorded in the Jago application. When you want to see where money goes, all you have to do is access the transaction history.
To see how much you spend in a month, you can take advantage of the Spend Analysis feature. This feature also divides expenses by category, making it easier for you to see. In this way, you don't have to bother recording and then adding up the total expenses.
4. Try reducing expenses
From reviewing spending, you can analyze whether there are expenses that can be reduced. Try starting with non-priority expenses first. Non-priority expenses are usually wants, not needs.
What are examples of non-priority expenses? For example, have a coffee with friends and go to the cinema every week. Actually, these expenses are not needs that inevitably have to be met.
If you reduce or cut them, no problems arise. The money earned from reducing expenses can be used to pay for the increased price of the goods you buy.
5. Look for extra income
If the four ways above are not enough to help adapt to rising prices, you can try to find additional income by working side jobs, selling collections or items that are still good but not used anymore, etc.
However, if the four ways above are considered helpful enough, you can still look for additional income if your schedule allows. You can put this additional income into an emergency savings or invest it. It's extremely important to still have savings or investments that can be used at any time, even though you have to spend more money due to rising prices.
Jago has collaborated with Bibit to create a digital ecosystem that makes it easy for you to have a financial safety net through smart and practical mutual fund investments.
Some of the advantages that you can enjoy from linking your Jago Pocket to your Bibit account are free top-up fees and hassle-free top-ups as there is no need to switch applications. In addition, you can also monitor your Bibit mutual fund investment portfolio and make instant mutual fund purchases and disbursements through Jago.
Jagoans, you can be one step better at managing your finances so you can adapt to inflation through the five ways above. The Jago application can be downloaded here for those who don't have it yet.